Russian flags torn down in Olympic village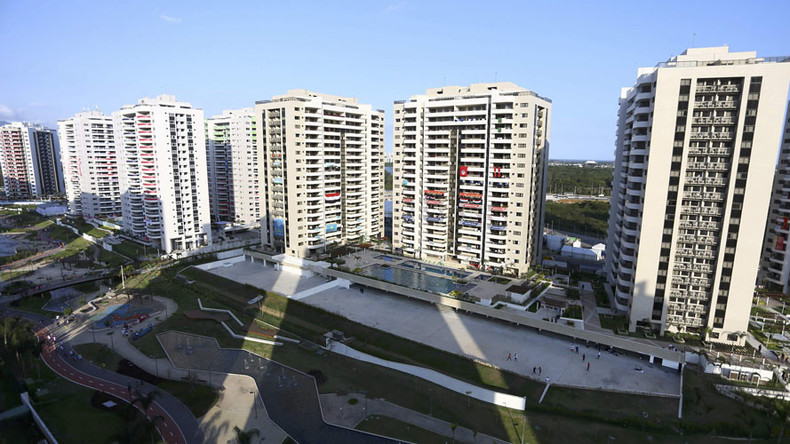 Russian flags were torn down in the Rio Olympic village, and disappeared again the next day after Russian athletes had put them back up, synchronized swimmer Alexandra Patskevich reported to Russian media.
Russian synchronized swimmer Patskevich opened up to Russian outlet kp.ru about the unpleasant atmosphere that has sometimes greeted Team Russia members in Rio.
"Of course the attitude towards Russian athletes here is just awful. I haven't seen such a nightmare in my entire sporting career," told Patskevich.
"They refuse to congratulate us on the podium; they don't go up to shake our hand. I've personally experienced such instances."
Read more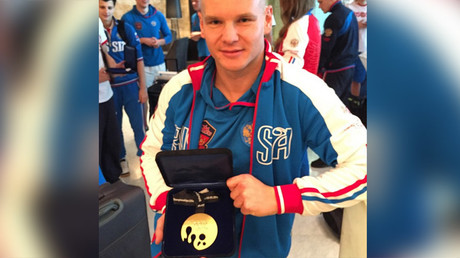 "We live on the 16th floor of the Olympic village, where we have our own hotel house where only the Russian delegation lives. We hung out Russian national flags there, but yesterday morning we found that they had been torn down and knotted at the corners. Can you image, they just threw them on the floor! We obviously put them back in place, but after we got back from evening training, the flags had disappeared without a trace."
Patskevich, who won gold at the London 2012 Games and is an 11-time world champion, arrived with the Russian team in Rio two days ago following training in the Brazilian city of Joao Pessoa. The synchronized swimming competition begins on August 14.
Patskevich is not the first Russian swimmer to become the victim of abuse in Rio. Yulia Efimova, who won silver medals in the 100-meter and 200-meter breaststroke, was resoundingly booed when she took to the blocks for the 100-meter finals.