'We were shot at': Olympic media bus reportedly fired on in Rio, 2 people injured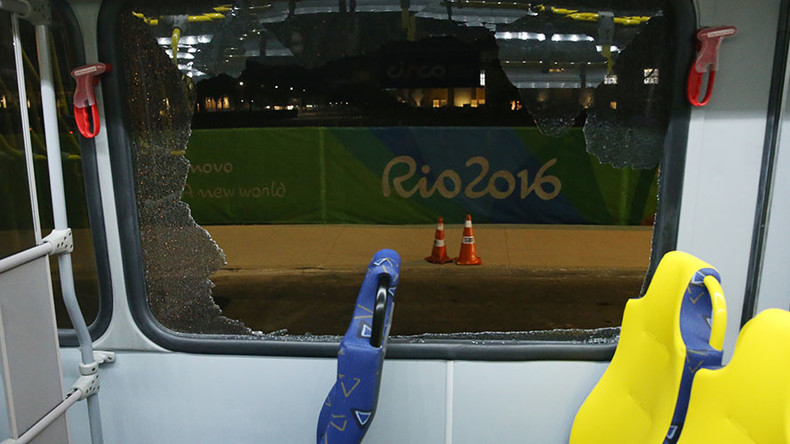 A bus carrying journalists covering the Summer Olympic Games in Rio de Janeiro was reportedly fired upon on Tuesday. A volunteer and a journalist received minor injuries, and the local authorities are investigating alleged attack.
"We were shot at. I mean we could hear the report of the gun," said Sherryl "Lee" Michaelson, a retired US air force captain who is presently working for a basketball publication in Rio, told Reuters.
The bus was returning to the main Olympic park from the basketball center when the passengers say it came under fire.
A spokesman for Rio's organizing committee, Mario Andrada, said forensic investigators are looking into the matter and trying to determine whether a bullet or a rock was responsible for breaking the bus window.
"We haven't yet been able to confirm what kind of projectile hit the bus," he said, adding that the incident occurred in the Curicaca neighborhood, just a few kilometers north of the Olympic Park. "We don't want to speculate."