'Athletes should be above politics': Russian silver medalist Efimova on hostility & media bias
Russian swimmer Yulia Efimova, a silver medalist in Rio, has said "athletes should be above politics" after facing hostility from fellow competitors and the mainstream media over her participation at the Olympics following a doping scandal.
Efimova was suspended in 2014 until February 2015 after testing positive for a growth hormone, but was cleared for participation at the Rio Olympics by the International Swimming Federation (FINA) just hours before the start of the Games.
However, not all athletes agreed that the 2012 Olympic bronze medalist should be competing alongside them. As Efimova raised her index finger in salute after winning her 100m breaststroke semi-final at the Rio Aquatics Centre on Sunday, the move seemed to anger her 19-year-old American rival Lilly King.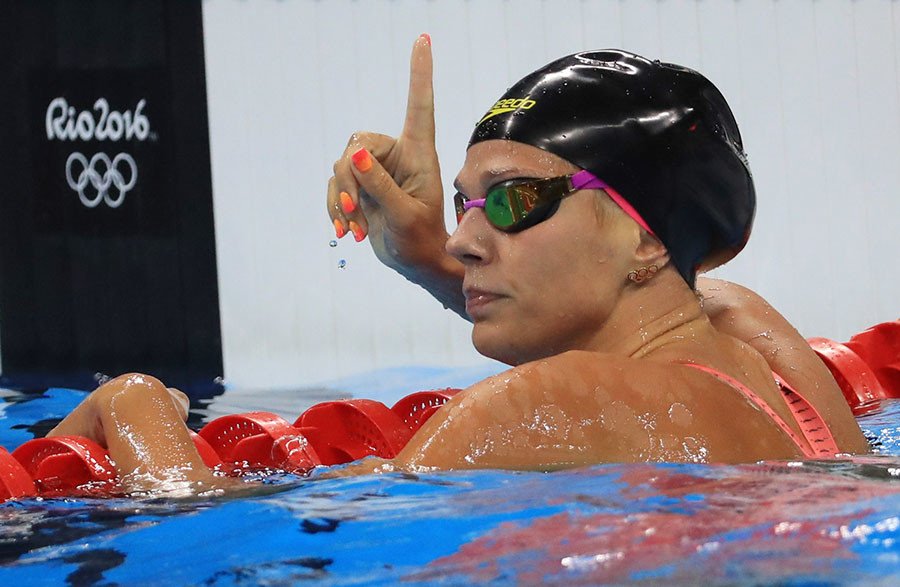 King was filmed backstage responding to Efimova on the screen.
"You're shaking your finger 'number one,' and you've been caught for drug cheating. I'm just not a fan," King said.
King apparently could not stop there, and later added: "If that's what she feels she needs to be able to compete, whatever, that's her deal ... I'm here to compete clean for the US."
"I basically said what everybody thinks," King added.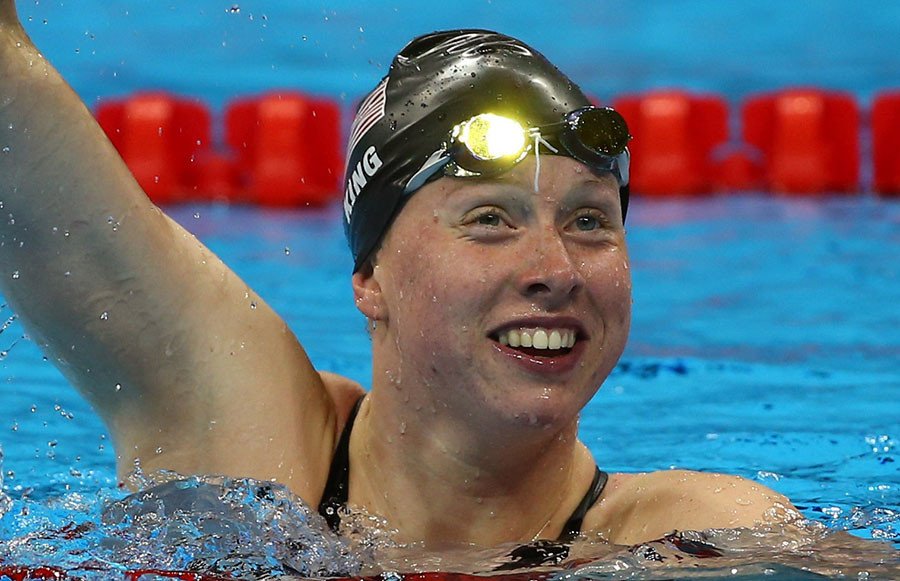 The US swimmer beat Efimova in the final by 0.57 seconds, and in victory showed her displeasure at the Russian by wagging her finger, apparently to anger her rival.
"I do think it's a victory for clean sport to show you can do it after competing clean all your life," King said.
During the ceremony, Efimova stood alone with her silver medal and was not congratulated by King or her teammate Katie Meili, who won bronze.
King later reportedly apologized to her Russian rival, according to TASS.
But King wasn't the only one to show hostility toward the Russian athlete. The US winner was backed up by her teammate, swimming legend Michael Phelps.
"I think you're going to probably see a lot of people speaking out more," Phelps said. "I think she's [King's] right, I think something needs to be done. It's kind of sad today in sports in general, not just in swimming… There are people who are testing positive who are allowed back in the sport and multiple times. It kind of breaks what sport is meant to be and that's what p****s me off," he added.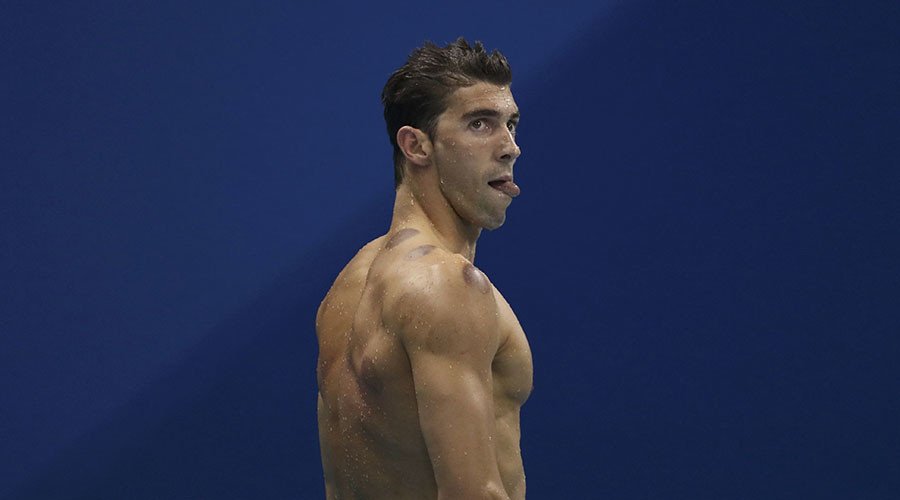 Irish swimmer Fiona Doyle, who failed to qualify for the 100m breaststroke semi-finals, also appeared to bear a grudge against Efimova. "Cheaters are cheaters," she said. "She [Efimova] has tested positive five times and she's gotten away with it again."
The headlines in the mainstream media were far from impartial when commenting on the Efimova-King story.
"U.S. Olympic swimmer beats Russian she called 'drug cheating,'" wrote CBS.
"Lilly King takes gold over Russian drug cheat: 'It's incredible knowing I did it clean,'" Fox Sport reported, apparently forgetting that FINA found Efimova clean to compete.
"US Olympic medal hope Lilly King wags finger at 'drug cheat' Yulia Efimova," wrote the Guardian, calling Efimova "controversial."
The BBC prepared a special op-ed dubbed "Rio 2016 Olympics: Yulia Efimova and the 'fog of suspicion.'"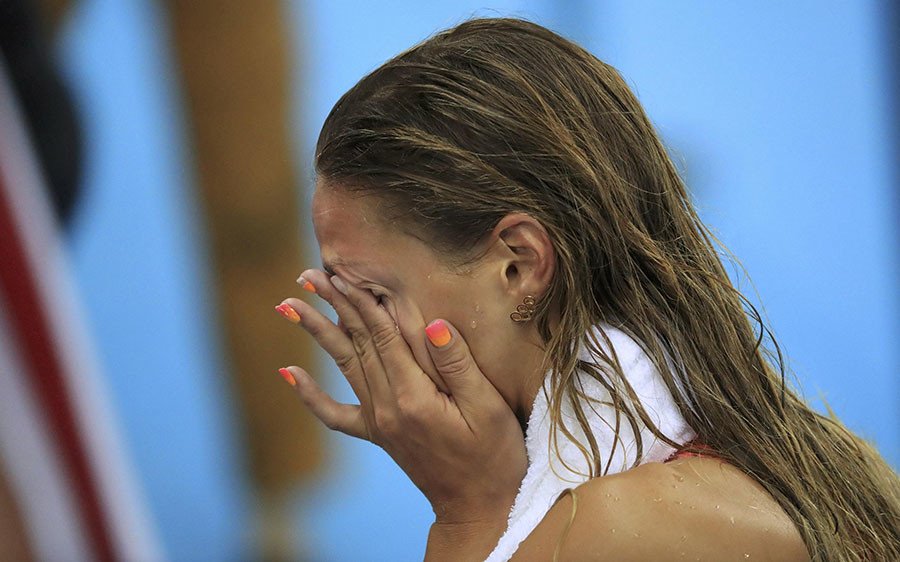 After winning her Olympic silver, Efimova hit back at her critics, saying that all athletes should be above politics.
"I understand the people who didn't congratulate me because the media was full of fake stories about me," said Efimova, apparently referring to the snub by King and Meili after the final.
"But on the other hand, I don't really understand the foreign competitors. All athletes should be above politics, but they just watch TV and believe everything they read. I always thought the Cold War was long in the past. Why start it again by using sport?"
You can share this story on social media: