Cruising to victory? US basketball teams shun Rio Olympic Village in favor of luxury liner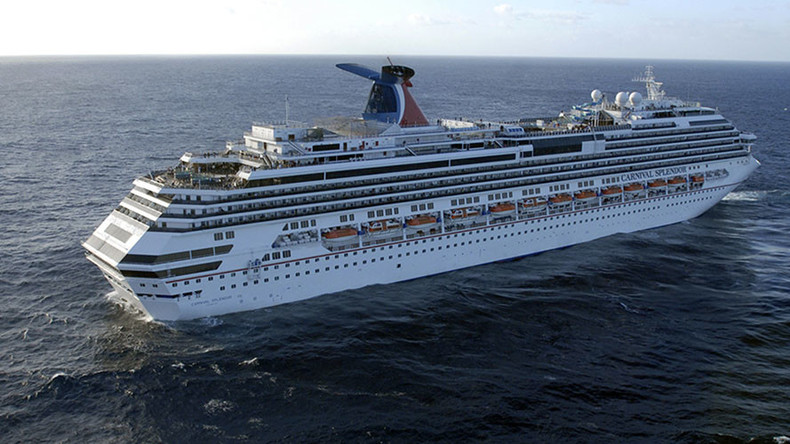 The US Olympic basketball teams will enjoy luxury accommodation on a cruise liner during their time in Rio, as concerns continue over the state of the athletes' village.
Some of the 196 cabins on board the Silver Cloud have been reserved for the US delegation at the Olympics, and the general directorate of the Maua port terminal has confirmed the men's and women's basketball teams will take up some of that allocation.
Security is high in the area, with a bulletproof fence surrounding the ship and around 250 police officers guarding those on board.
While the US basketball stars will be able to relax in their palatial surroundings, Rio 2016 organizers have been working around the clock to deal with a series of complaints about the suitability of accommodation at the Olympic Village.
Australian team boss Kitty Chiller had blasted Games officials for failing to provide adequate living accommodation for her athletes on their arrival two weeks ago.
READ MORE: 'Put kangaroo there to make them feel at home': Rio mayor on Australian criticism of Olympic village
Chiller said that problems with "blocked toilets, leaking pipes and exposed wiring" meant it was unsafe for athletes to move into the buildings.
Despite ongoing problems with plumbing and laundry, athletes and officials say the accommodation is slowly improving.
"At first we had some problems, but they were fixed and we're happy with the place. The rooms are even bigger than in London [2012]," said Mike Druce, Australia's canoe coach.
NBA star Andrew Bogut, who won a championship with Golden State Warriors in 2015, posted a picture of himself on Twitter fixing a shower curtain, although a subsequent tweet suggested the Australian wasn't really complaining.
People today really struggle with 2 things: Sarcasm and sarcasm.

— Andrew Bogut (@andrewbogut) August 3, 2016
The accommodation situation is just one of the problems Games organizers have had to resolve, with the Zika virus, difficulties with Rio's infrastructure and an ongoing political corruption scandal amongst the many issues they have had to contend with.
READ MORE: 'Enjoy Olympics, we're paying high price': Thousands across Brazil hold pre-Rio rallies
Despite the problems, Brazil is hoping to show the world it can successfully stage another global sporting event, having hosted the football World Cup just two years ago.
The opening ceremony for the 2016 Olympic Games takes place on August 5.