'Put kangaroo there to make them feel at home': Rio mayor on Australian criticism of Olympic village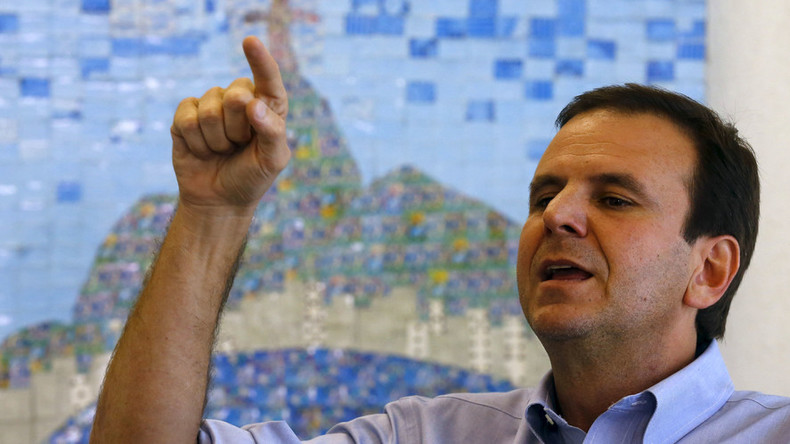 Rio de Janeiro Mayor Eduardo Paes hit back at criticism from the Australian Olympic team, which has refused to move into the Olympic Village.
Australian team boss Kitty Chiller has blasted officials at the Rio 2016 Olympic Games for failing to provide adequate living accommodation for her athletes.
Chiller told event organizers and the International Olympic Committee (IOC) that problems with "blocked toilets, leaking pipes and exposed wiring" meant it was unsafe for athletes to move into the buildings.
Paes hit back at Chiller by saying the Village is better than Sydney's was for the 2000 Games and that he would put "a kangaroo jumping outside" to "make them feel at home."
Rio mayor responds to Team #Australia criticism of athletes' village by offering to "put a Kangaroo there to make them feel at home"#Rio2016

— Wyre Davies (@WyreDavies) July 24, 2016
In a statement on the Australian Olympic website Chiller said: "Due to a variety of problems in the Village, including gas, electricity and plumbing, I have decided that no Australian team member will move into our allocated building.
"Problems include blocked toilets, leaking pipes, exposed wiring, darkened stairwells where no lighting has been installed and dirty floors in need of a massive clean."
Over 1,000 cleaners and extra maintenance staff have been deployed to fix the problems but the faults, particularly the plumbing issues, have not been resolved.
Australian staff members have been staying in hotels close to the village ahead of the arrival of their first athletes on Monday.
Team Australia refuse to live in "uninhabitable" Olympic Village. Rio mayor says it's nicer than the one in Sydney https://t.co/PxTOya92KG

— Andrew Downie (@adowniebrazil) July 24, 2016
Alternative accommodation for team members arriving early this week has been arranged.
The $1.5 billion, 31-building village, which will house 18,000 athletes and officials during the Games, has tennis courts, football pitches and seven swimming pools.
Chiller claimed the New Zealand and Great Britain Olympic teams were experiencing similar problems with their accommodation, although Team GB officials refused to criticize Rio officials.
"We are confident that our accommodation is ready to receive athletes and will be to the highest standards within the Village," Team GB communications director Scott Field said.
"Whilst we have encountered some maintenance difficulties, this is not uncommon with new built structures of this type and we have been working hard to overcome them."
Rio 2016 organizers refused to comment, but one official told Reuters they were aware of problems and were working hard to resolve them.
"There are lights, beds, air conditioning, but we still lack a few details," the source said on condition of anonymity.
"There really are last-minute details to finish, but it will be done this week."
The Games are now less than two weeks away, with the Opening Ceremony scheduled to take place on Friday, August 5.