Russian Olympic kit altered over Zika fears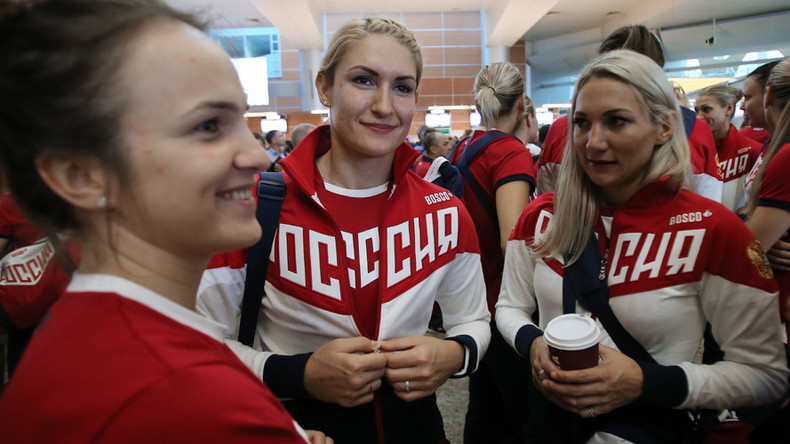 Concerns over the Zika virus and other infectious diseases have led to the design of Russian athletes' official kit undergoing alterations ahead of this summer's Olympic and Paralympic Games in Rio de Janeiro, Brazil.
The World Health Organization (WHO) on February 1 recognized the spread of the Zika virus in North and South America as an international threat.
Zika-related microcephaly is a neurological birth defect that can cause a newborn's head and brain to be smaller than normal, among other developmental issues.
READ MORE: IOC rules Russia will not be banned from Rio 2016 Olympics
There is as yet no reliable vaccine against the Zika virus, although development efforts are quickly moving forwards, according to reports.
As part of health protection measures, the Russian Olympic kit design has been altered, the head of the Russian Agency for Health and Consumer Rights, Anna Popova, told TASS.
"Proposals were given as regards laboratory diagnostics, on provisions to prevent infectious fevers and infectious diseases through medical help. As a result, the design of our athletes' kit for the Games has been altered, and each and every necessary measure undertaken. For example, we have extended the sleeves, so the risk of being infected by the disease would be close to zero," Popova said.

Popova added that measures for the prevention of all infectious diseases for Russian Olympic and Paralympic team members and also Russian tourists have been implemented by the Russian Agency for Health and Consumer Rights, together with the Russian Sports Ministry and the Russian Federal Medical-Biological Agency since the beginning of 2016.
"To make sure that all of our recommendations would be observed and there is no danger, we sent specialists and entomologists to Rio who, as a result of their stay there, confirmed that the level of risk from mosquito bites in the Olympic tourist area can be regarded as low," Popova said.
The intensity of bite attacks from mosquito carriers of the virus in the Olympic tourist zone was also regarded as low.
"There is a presence of Gambusia fish, which carry the mosquito larvae in freshwater sources, not in the temporary water sources in the tourist zone," Popova added.
The XXXI Summer Olympic Games take place in Rio De Janeiro from August 5 to 21. They will be the first Olympics organized in South America. The XV Summer Paralympic Games will take place from September 7 to 18.