South Korea unveils Zika-proof Olympic uniforms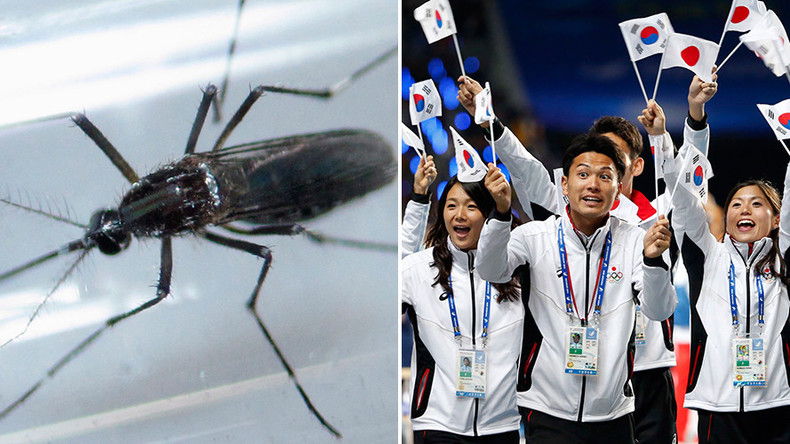 South Korea's Olympic committee (KOC) will issue its athletes with Zika-proof uniforms for this summer's Olympic Games to help protect them from the mosquito-borne virus in Rio de Janeiro.
The long-sleeved shirts and pants will be treated with mosquito-repellent chemicals and will be worn by athletes at training, around the athletes' village and during Rio 2016 ceremonies.
Olympic rules don't allow changes to the uniforms worn during competition, but athletes can use spray to protect themselves.
Officials from the South Korean government and the Olympic committee visited Rio earlier this month to inspect local medical facilities and check out competition venues.
The KOC will issue advice to its athletes and supporters traveling to Brazil about how to avoid contracting the virus, which can cause serious birth defects.
The health crisis is just one of a number of issues to hit the build-up to the Games, with water pollution, a corruption scandal and concerns over exploitation of workers building the venues amongst the problems organizers have had to deal with.
READ MORE: Countdown to Rio 2016: Preparations on track, but political problems remain
While the Koreans are taking every precaution to protect their athletes, the US team appears less concerned about the Zika virus, after unveiling a Ralph Lauren-designed uniform which includes shorts.