UFC reeling after Mendes is hit with two-year doping ban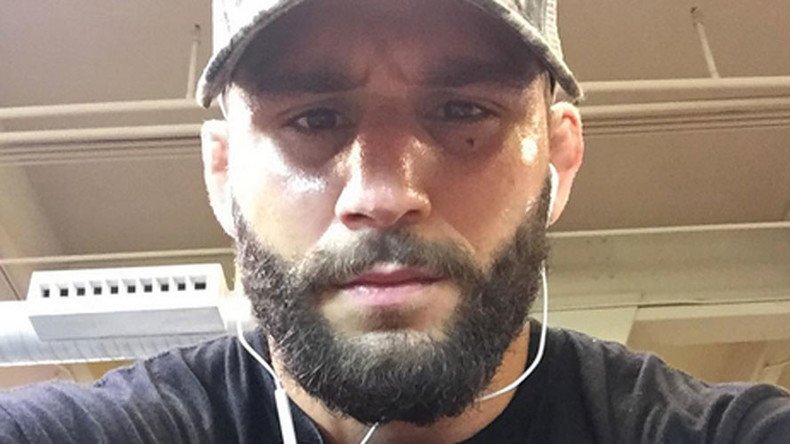 The UFC has been hit by another doping scandal following confirmation that Chad 'Money' Mendes has been suspended for two years after testing positive for the growth-hormone-releasing hexapeptide.
The United States Anti-Doping Agency (USADA) revealed in June that the featherweight superstar had failed an out-of-competition urine test which was conducted during May.
The news, which comes hot on the heels of failed drug tests for Brock Lesnar and Jon Jones, is a further blow to the reputation of the UFC.
READ MORE: Jon Jones pulled from UFC 200 over failed drugs test
"USADA announced today that UFC athlete Chad Mendes, of Sacramento, California, has received a two-year sanction for an anti-doping policy violation after testing positive for a prohibited substance," a USADA statement read.
"Mendes, 31, tested positive for GHRP-6 (Growth Hormone-Releasing Hexapeptide) following an out-of-competition urine test conducted on May 17, 2016.
"GHRP-6 is a prohibited substance in the class of Peptide Hormones, Growth Factors, Related Substances and Mimetics under the UFC Anti-Doping Policy, which has adopted the World Anti-Doping Agency (WADA) Prohibited List.
"Growth Hormone-Releasing Peptides are listed as Non-Specified Substances on the WADA Prohibited List. Under the UFC Anti-Doping Policy, the standard sanction for an anti-doping policy violation involving a Non-Specified Substance is a two-year period of ineligibility."
Mendes' suspension has been backdated to June 10, 2016, the date on which he received a provisional suspension.
Ranked number four in the world, Mendes has twice lost UFC featherweight championship fights against Jose Aldo in 2012 and 2014, while Conor McGregor defeated him in their interim featherweight championship bout in 2015.
Mendes' last contest was in December last year, when he was knocked out by Frankie Edgar inside three minutes.
While he won't forfeit any wins or earnings, Mendes will lose his standing in the UFC rankings.
You can share this story on social media: