Jon Jones pulled from UFC 200 over failed drugs test, Lesnar v Hunt new headliners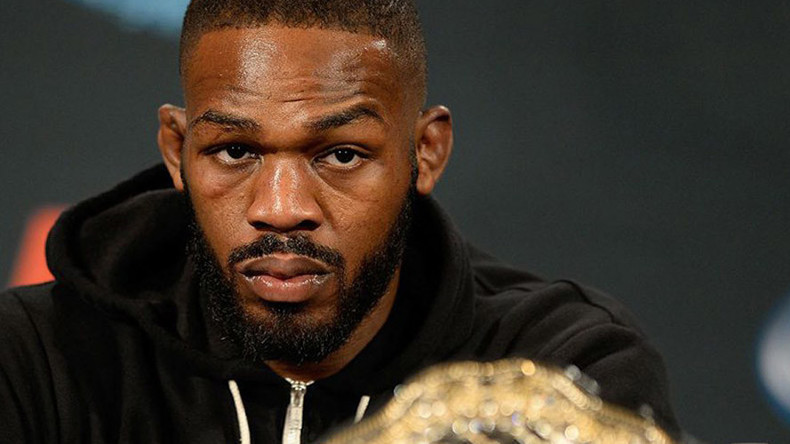 American MMA fighter Jon Jones has been pulled from UFC 200 over a potential doping violation. UFC President Dana White has since replaced the Jones-Cormier main event with Lesnar versus Hunt.
The US Anti-Doping Agency (USADA) informed the UFC on Wednesday that Jones had tested positive from a sample collected on June 16, 2016.
"It is important to note that, under the UFC Anti-Doping Policy, there is a full fair legal review process that is afforded to all athletes before any sanctions are imposed.
"However, because Jones was scheduled to compete against Daniel Cormier this coming Saturday, July 9 in Las Vegas, there is insufficient time for a full review before the scheduled bout and therefore the fight has been removed from the fight card," reads an official UFC statement.
White was not clear if there would be any replacement to step in and fight Cormier, but did confirm that Brock Lesnar vs. Mark Hunt will become the main event.
"We'll have to see who wants the fight [with Cormier], who steps forward. And, realistically how good a fight it would be.
"Rather than having Cormier fighting someone who absolutely, positively should not be fighting him, I would rather [him] not fight," said White.
The UFC president could not hide his frustration, saying: "Everything was going so smooth, nobody had been hurt, everyone was healthy. And then, boom.
"This sucks, I don't know what to say."
Jones, 28, became the youngest champion in UFC history back in 2011 when he was just 23 years old. In the following four years he managed to defend his title eight times.
However, he was stripped of the belt after a positive test for cocaine and a hit-and-run arrest in April, 2015. After 18 months in prison, Jones returned to UFC and extended his record to 22-1, putting him at the top of the organization's pound-to-pound fighters' rating. The only technical defeat Jones suffered was a result of disqualification over downward elbow strikes.
UFC 200 will take place in Las Vegas, Nevada, and is considered to have the most impressive fight card in the promotion's history, with Lesnar's MMA comeback, Miesha Tate defending her women's bantamweight title, and Jose Aldo facing Frankie Edgar for the lightweight belt.
UFC 200 Main Card
Heavyweight: Mark Hunt vs Brock Lesnar
Women's bantamweight: Miesha Tate vs Amanda Nunes
Featherweight: Jose Aldo vs Frankie Edgar
Heavyweight: Cain Velasquez vs Travis Browne