Barcelona under fire for #WeAreAllLeoMessi campaign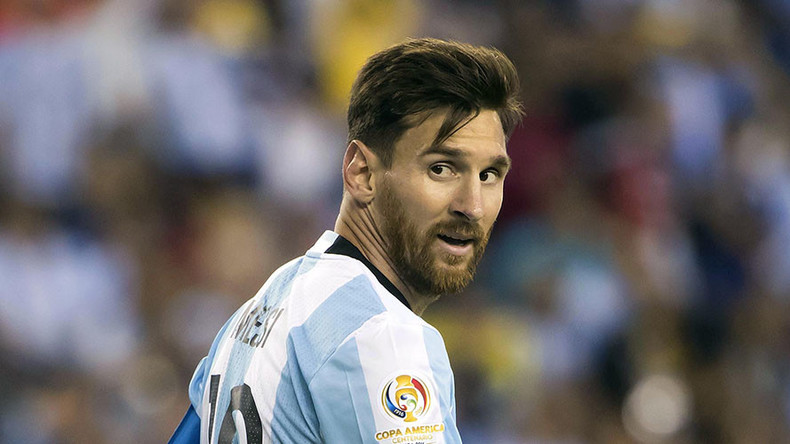 The president of the Spanish tax inspectors' union has blasted the Barcelona-backed social media campaign supporting Lionel Messi, claiming it could influence people not to pay their taxes.
Barcelona launched the #WeAreAllLeoMessi campaign on Twitter to "express its sympathy" for the 29-year-old after he was found guilty of tax fraud.
The La Liga giants took to social media following Messi and his father's conviction for avoiding paying taxes on $4.6 million of the player's income earned from his image rights from 2007-09.
A statement on the club's website asked fans to show their support for the Argentine forward.
"Using the hashtag #WeAreAllLeoMessi while posting a photo or message with both hands open, the campaign is encouraging all Barca fans to express their sympathy for the greatest footballer in the world by voicing their unconditional support on social networks," it read.
"By making it clear that #WeAreAllLeoMessi, we want Leo to know that he is not alone. All members, supporters' clubs, fans, athletes, media and everyone else are invited to participate."
The president of the Spanish tax inspectors' union, Carlos Cruzado, hit back at the club during an interview with Spanish radio station Cadena Ser.
"Our view is that a campaign of solidarity, such as the one being run at the moment by Barcelona, in support of people who have defrauded the public purse isn't something that exactly improves the tax conscience of Spaniards," he said.
Messi is unlikely to go to jail, as sentences less than two years when the individual has no previous convictions are usually suspended in Spain. Messi and his father, Jorge, have appealed the verdict.
While many Barca and Messi fans supported the campaign, the reaction elsewhere has been largely negative with the club receiving plenty of criticism.
A new hashtag - #IAmNotLeoMessi - was launched in response as people made it clear they felt Barca had scored a huge own goal.
Tax authorities in Spain have been investigating the affairs of numerous high-profile players recently, including Javier Mascherano, Adriano, Neymar and Xabi Alonso.
Mascherano was sentenced in December to a one-year suspended sentence for tax fraud, after he was found guilty of failing to pay over $1.6 million in taxes between 2011 and 2012.
Adriano was accused of defrauding the Spanish state by over $700,000 during the same period, although he paid the outstanding amount earlier this year, while prosecutors claim Alonso has failed to pay over $3 million in taxes.
A Spanish judge dropped a fraud and corruption case against Neymar and his father last Friday in relation to the player's 2013 transfer to Barcelona.
The judge said that irregularities in the high-profile transfer were detected, but it was a matter for a civil court, not a criminal court, to settle.
Spanish authorities say Barcelona and Neymar's former club Santos used parallel contracts to hide the actual transfer fee - figures in the region of $30 million are believed to have been siphoned from the deal.