Fmr Russian doping lab chief sold drugs to athletes, promised cover-up – investigation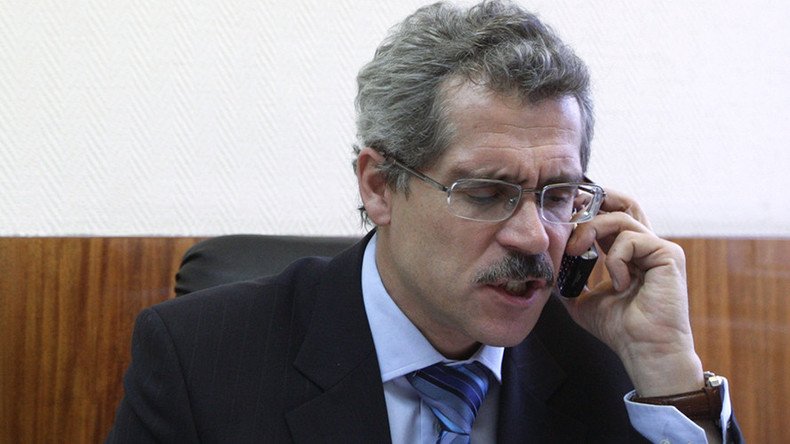 The former head of the Moscow anti-doping laboratory set up a doping scheme in which he sold illegal substances to athletes while also promising to help them obtain a clean doping record, a Russian investigation has revealed.
Investigators cited witnesses implicating Grigory Rodchenkov in a doping scheme.
"According to preliminary information, he [Rodchenkov] purchased these substances in the US and when selling them to clients, promised to cover the fact that banned substances had been detected in their samples," Vladimir Markin, spokesman for the Russian Investigative Committee said in a statement published on Monday.
The committee has reason to think that Rodchenkov was the mastermind behind the illegal trade, the statement continued to say. There is as of yet no information about his possible accomplices.
"He could have destroyed the samples to conceal the selling of prohibited substances and avoid criminal responsibility that would bring him a much stricter punishment, than that [which exists] for violating WADA [World Anti-Doping Agency] standards," Markin also wrote.
Another detail revealed by the Investigative Committee is that Rodchenkov's sister had been convicted in 2012 for the illegal trafficking of substances that could have been used for doping. It is yet to be established where she bought the drugs.
The case against Rodchenkov was launched in the middle of June. He faces charges in Russia of abuse of authority based on World Anti-Doping Agency (WADA) reports and media reports which suggested Rodchenkov and Russian athletes violated anti-doping regulations.
Rodchenkov deliberately decided to destroy 1,437 blood samples in December 2014, despite receiving a letter from WADA requesting that he keep the samples, the investigation stated.
The former head of the Moscow anti-doping lab is currently in the US where he fled, stating that he has been fearing for his safety.
In May, Rodchenkov said in an interview with NYT that he substituted more than 100 samples given by Russian athletes during the Sochi 2014 Winter Olympics which was all part of a state-run "decade-long effort to perfect" Russia's performance at international competitions.
Russian Sports Minister Vitaly Mutko subsequently rejected the claims, stressing that no doping program had ever existed in Russian sports.
At the end of June the Investigative Committee filed a request with US authorities to help with carrying out the questioning of Rodchenkov, as part of the criminal case against him.
You can share this story on social media: