Croatian football hooligans attack national team player following Euro 2016 exit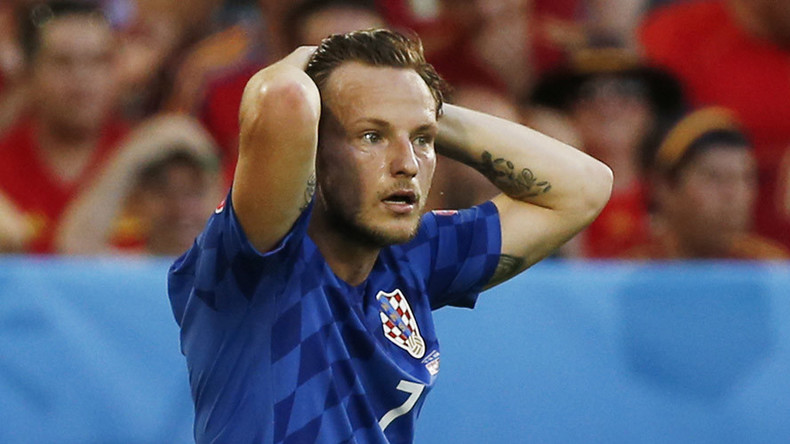 Following their teams exit from Euro 2016, Croatian hooligans targeted Barcelona and Croatian international Ivan Rakitic and his family, terrorizing them while they were on holiday on the island of Ugljan.
The 28-year-old, who was part of the Croatia team that was beaten in the second round of the Euro 2016 by Portugal last weekend, had rented the luxurious Villa Marija nested in the Ceprljanda bay.
Rakitic and his family were forced to flee their vacation home on a speed boat less than half an hour after a group of hooligans began throwing rocks at the villa they were in.
Reports describe how a group of six men arrived on the island and headed for the villa, where they threw rocks at the house, smashing doors and windows, while encouraging others to join in.
Relations between Croatia's fans and players became strained during the tournament when a group stage match against the Czech Republic was interrupted by fans throwing flares onto the pitch, which led to a warning from UEFA.
There was even speculation that the fans might try to sabotage the players' efforts and get them kicked out of the tournament due to a long-running feud between the fans and the Croatian FA.
Croatia FA chief and Euro 96 Golden Boot winner Davor Suker has become the target of supporter apathy, as fans see him as a figurehead for a so-called 'mafia' run by former Dinamo Zagreb chief, Zdravko Mamic.
READ MORE: Croatian football hooligans bid to get country thrown out of Euro 2016
After winning its group, thanks to a late win over Spain, Croatia was knocked out by Portugal after extra-time when Ricardo Quaresma headed home. Portugal has since progressed to the semi-finals with a penalty shoot-out victory over Poland.