Croatian football hooligans bid to get country thrown out of Euro 2016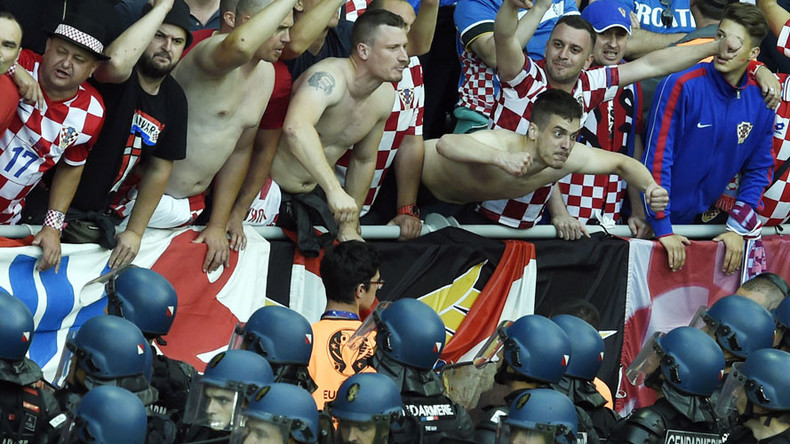 Croatian hooligans say they will disrupt their nation's final Euro 2016 group game as they attempt to get their side thrown out of the tournament.
The violent gangs have declared war on the Croatian FA (HNS), who they accuse of being corrupt.
They have previously protested against the regime of President Davor Suker and vice president Zdravko Mamic by burning a swastika on the pitch before a qualifier against Italy.
Croatia's last game against the Czech Republic is being investigated by UEFA after fans threw flares and firecrackers onto the field. The hooligans also fought amongst themselves in the stands.
One rebel fan posted on Facebook: "It is obvious that some fans have lost faith that legal ways can change anything in this society."
Hooligans are now targeting Croatia's game against Spain in Bordeaux on Tuesday to try and force UEFA to boot them out of the competition.
Crude plans with directions for protesters have been uploaded onto one official supporters' group Facebook page.
A similar plan of Saint Etienne's stadium, venue for the Czech Republic game, was published on the page less than two hours before kick-off.
Read more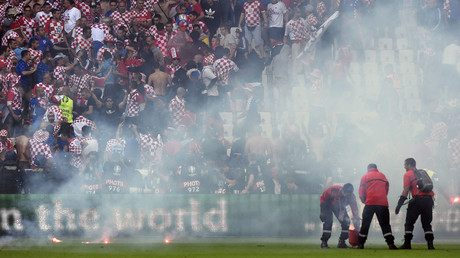 Winger Ivan Perisic said it was disappointing to have their tournament impacted on by their fans' behavior.
"Maybe it would be best if we don't play at all," he said.
"Maybe that would actually be better in case these things are going to happen every time we play."
Croatia's head coach, Ante Cacic, added: "They are not really Croatia supporters. These people are scary and I call them hooligans."
UEFA has already hit Russia with a suspended disqualification after its fans attacked England supporters, while followers of France, Germany, Ukraine, Portugal, Belgium and Hungary have also been involved in skirmishes.