Maria Sharapova enrolls at Harvard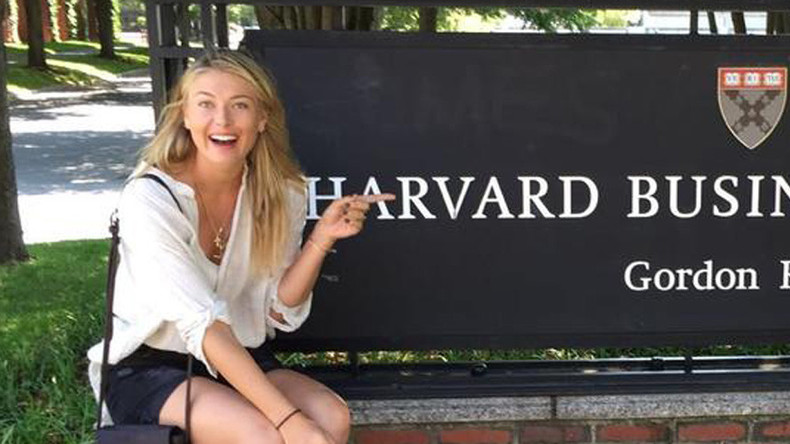 While tennis star Sharapova fights her two-year doping ban, she's decided to keep herself busy in the interim by enrolling in the Harvard Business School.
The ruling on the Sharapova case by CAS is expected by July 18, but the tennis player is not wasting time sitting on the sidelines.
For someone who has displayed great business acumen off the court throughout her career, it seems she's now going to have a degree to show for it.
The International Tennis Federation (ITF) banned the 29-year-old Russian in June, after a positive test for the banned substance meldonium during January's Australian Open.
Sharapova held a press conference in March to present her side of the story, saying she had taken meldonium since 2006 as a preventive measure for health reasons.
Almost 200 athletes have tested positive for meldonium so far this year, after the drug was placed on the banned list by WADA (World Anti-Doping Agency) in January.
READ MORE: Sharapova lawyer demands apology from WADA chief over earnings comments

The five-time grand slam champion's appeal to the Court of Arbitration for Sport (CAS) was filed earlier in June with the goal of either reducing or completely eliminating the ban.
One possible outcome is to have the ban reduced to by six months and backdate it to the day Sharapova tested positive, which would allow her to compete in the 2016 Olympics.
She has already been named in Russia's official entry list for the Olympic tennis tournament.
You can share this story on social media: