Doping scandal raises complaints from US swim team ahead of Rio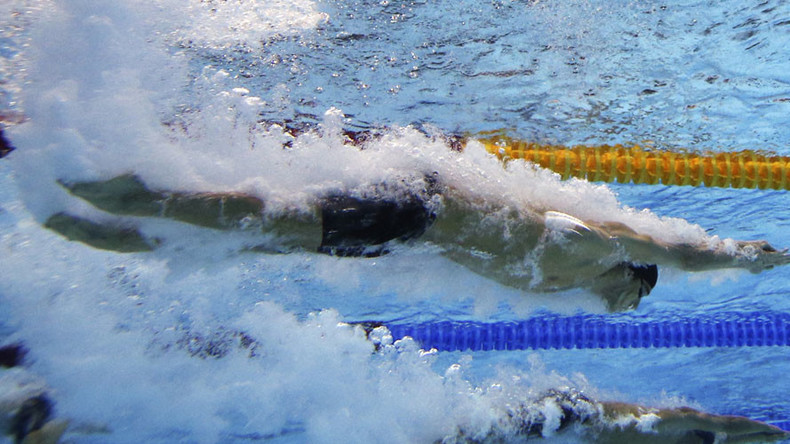 The US swimming team says it is concerned it will not be competing on a level playing field at the upcoming Olympic Games in Rio.
With Russia's track and field team banned from the event over doping issues, questions have been raised about what other sports have also been tainted by the scandal.
World Anti-Doping Agency (WADA) boss Craig Reedie confirmed earlier this week that his organization would recommend a total ban on Russia if an investigation led by Canadian law professor Richard McLaren reveals more evidence of widespread doping in the country.
Swimmers set to compete at the US trials in Omaha admitted they were worried whether they would be competing against clean athletes.
Katie Ledecky, who won the 800 meters gold medal at London 2012, said: "There is a level of frustration and anger that comes with it.
"I think we're all happy that people are getting caught and they're being a little tougher on things."
Read more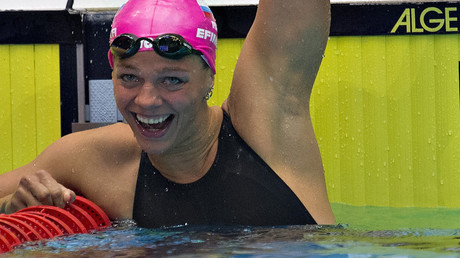 Some US swimmers could end up facing Russian star Yulia Efimova, who has twice failed drug tests.
The four-time breaststroke world champion tested positive for meldonium, but has had a temporary ban lifted pending a final ruling by the Court of Arbitration for Sport (CAS).
With WADA still unclear on how long the drug takes to be excreted from the body, Efimova could be free to compete in Rio.
David Marsh, head coach of the US women's swimming team thinks the Russian should be banned.
"No doubt in my mind that somebody that's been tested twice positive during this window of time, I don't see how she would be allowed to swim in the Games," he said.
"I think there is systemic (doping), but that (Russia) is not the only nation that has had patterns of behavior that seem to go beyond the norm.
"I feel very good about the US Trials. I feel like this is a venue where we have people of the highest character and ethics, and I feel like we will have a very clean event here and we'll have a very level playing field.
"Hopefully that will continue, and we can all feel confident going in that we're competing against clean athletes."
FINA, swimming's world governing body, is currently investigating allegations made by the Times newspaper in Britain and Germany's Frankfurter Allgemeine Zetung, which linked two men at the center of the athletics doping allegations to possible corrupt practices with Russian swimmers.
Despite the scandals surrounding Russian sport, some athletes are keen to demonstrate they are clean.
Alexey Bryanski, who qualified for the Russian Olympic team in May, joined Francois Heersbrandt (Belgium) and Evgeny Tsurkin (Belarus) at an anti-doping signing ceremony with the ADN Swim Project in Caserta.
READ MORE: WADA launches doping investigation into Russian swimming
Led by coach Andrea Di Nino, ADN insists its athletes have agreed to sign a declaration stating they will "strictly respect" the WADA Code and FINA rules.
"This is no symbolic act," said Di Nino. "This is rock-solid evidence that any potential member of ADN Swim Project, after signing the ADN anti-doping code in front of the world's swimming community, is taking a clear commitment: if you wish to be part of ADN you must to be against doping."
ADN's former members include Evgeny Korotyshkin, the Russian Olympic 100m butterfly silver medalist, who is now spreading the word that "you can do this clean – no banned substance required."