Sepp Blatter claims European draws were rigged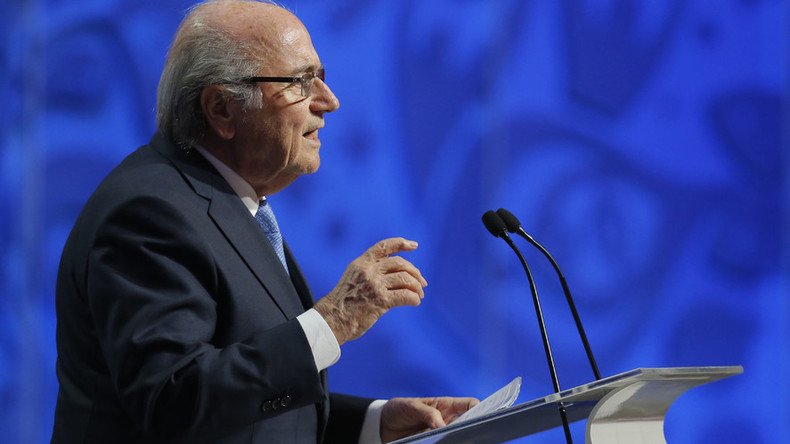 Former FIFA president Sepp Blatter claims some European draws were fixed using "hot and cold balls."
Disgraced former FIFA head Blatter made the claim in an interview with Argentine newspaper La Nacion, saying that he had witnessed the trick of making balls hot and cold for draws being employed "at European level," but did not elaborate.
He told the newspaper:
"I never touched the balls.
"Of course, you can mark them [by] heating them or cooling them.
"I witnessed draws at the European level where that happened. But never at FIFA. Of course it can be done.
"You put the balls in the refrigerator beforehand. Just by comparing one and the other when you touch them you can tell the cold balls from the hot. When you touch them, you know what they are."
So Blatter claims he knew that hot & cold balls have been used in UEFA draws. He knew about it - but did nothing. pic.twitter.com/4c92jD04sI

— TheFootballRepublic (@TheFootballRep) 14 June 2016
The Swiss was originally given an eight-year suspension by FIFA's Ethics Committee following a $2 million payment to suspended UEFA president Michel Platini. A judgment from the Court of Arbitration for Sport (CAS) saw the ban reduced to six years in February earlier this year. Blatter is currently appealing his six-year ban.
READ MORE: Sepp Blatter's ban reduced, FIFA election to go ahead as planned
When questioned about the corruption probe, he said:
"Blatter isn't corrupt. They tried to find something on me, but they won't find any evidence I violated any Swiss law.
"FIFA isn't corrupt. An organization can't be corrupt. Only men are."
The motivation behind Blatter's comments is not known, and it is unclear which competitions he is specifically referring to.
READ MORE: FIFA's Infantino strikes back at critics, denies corruption allegations
In February, Gianni Infantino was elected as the ninth FIFA president, taking over from Blatter.