FIFA's Infantino strikes back at critics, denies corruption allegations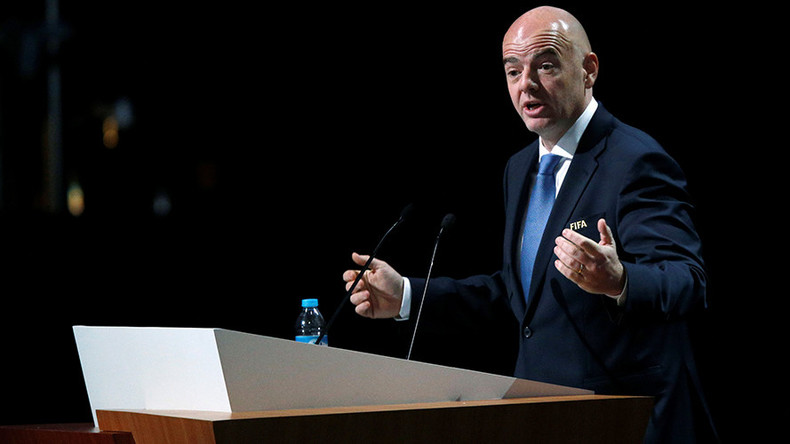 FIFA President Gianni Infantino took a leaf out of predecessor Sepp Blatter's playbook on the weekend, accusing 'enemies' within and outside FIFA of trying to destabilize his position and paint him as greedy and corrupt.
On Friday, German paper Die Welt claimed that Infantino had improperly ordered the destruction of the record of a FIFA executive committee meeting held at last month's FIFA Congress in Mexico City. The German press has alleged that during this meeting Infantino discussed plans to remove then-head of FIFA's Audit and Compliance Committee, Domenico Scala, from his post.
The Congress gave the FIFA Council unprecedented powers to appoint or dismiss members of independent bodies such as the Ethics Committee and the aforementioned Audit and Compliance Committee. Scala resigned from his post hours later claiming that his proposed reforms had been undermined and that committees were no longer independent.
Last month the Frankfurter Allgemeine Zeitung reported that Infantino's issues with Scala arose when the compensation committee, which Scala also sat on, offered the new president an annual salary of $2 million, lower than what his predecessors had earned.
Infantino has denied all allegations and gave interviews to French paper Le Matin and German paper Sonntagszeitung to defend himself.
"My contract is being negotiated and this is not the place to unveil the outlines," Infantino said. "However, once signed, I will show you with pleasure all the details and you will see that it will be less than the 2 million that the media has mentioned."
"My enemies want to make me look greedy. I have not stolen anything. And everything that I have earned in my life has been thanks to work. I was not born with a silver spoon in my mouth."
Die Welt has alleged that FIFA's independent Ethics Committee was investigating the issue of the destruction of recorded minutes of the Mexico City meeting and could impose a 90-day ban on Infantino if the allegation was confirmed.
Read more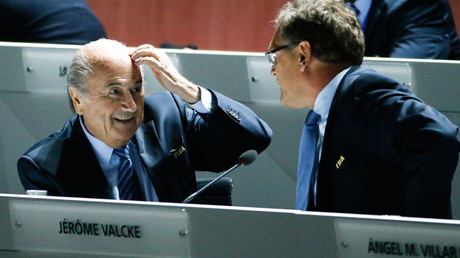 However, the Ethics Committee has denied that any investigation has been started.
Infantino has claimed that he had asked for an illegal copy of the "strategic and confidential meeting" to be destroyed, while the "original is in good hands and is at the disposal of the competent authorities.
"If there is a destruction operation underway, it is targeted against me," Infantino said in Sunday's interview.
Infantino also professed surprise at revelations that Sepp Blatter, Jerome Valcke and Markus Kattner plotted to "enrich themselves" to the tune of $80 million in the last five years alone, saying that he had "ordered a serious and complete audit," and that Thursday raid on FIFA headquarters was only targeting Kattner's office.