France bans alcohol near Euro 2016 venues after fan violence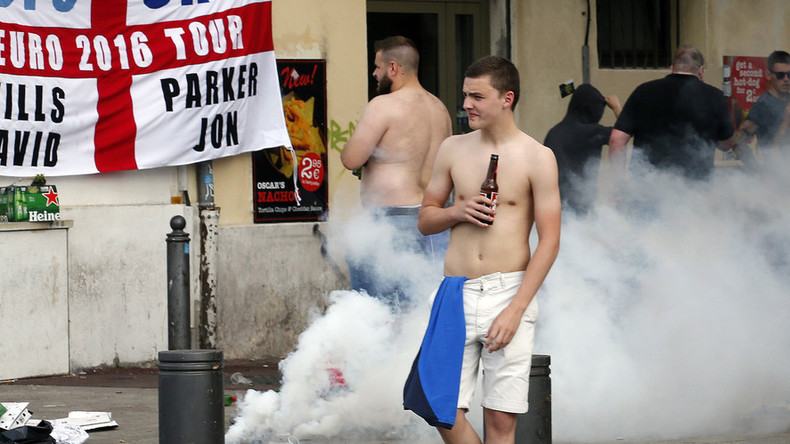 France has issued a ban on alcohol around Euro 2016 games following major disturbances between Russian, English and French fans over the weekend.
The French government has announced a ban on all alcohol around any Euro 2016 stadiums and fan zones after the fan violence of the past three days.
Marseille has been notable for violence. There were a number of ugly incidents involving fans from Russia, England and France in and around the Stade Velodrome before and after Saturday night's match.
Interior Minister Bernard Cazeneuve said: "I have asked for all necessary measures to be taken to prohibit the sale, consumption and transport of alcoholic beverages in sensitive areas on match days and the day before, and on days when fan zones are open."
Local officials will be allowed to decide which areas are "sensitive." Cazeneuve said the ban includes public areas and shops, while bars and cafes can also be barred from selling drinks on their terraces served in containers that can be used as missiles.
More than 1,200 riot police had to be deployed to break up disturbances in Marseille's Old Port area over the weekend, which began when hundreds fans hurled bottles and chairs at each other.
Cazeneuve added: "The events which took place in Marseille yesterday [Saturday] evening are unacceptable. Unacceptable for the authorities, unacceptable for society, unacceptable for football fans."
Read more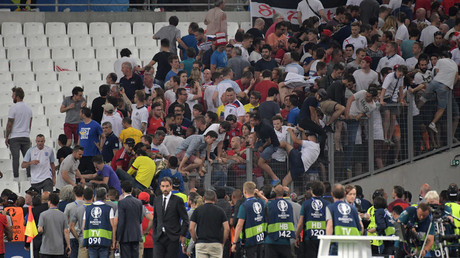 The city of Lens has already banned sales of bottles of hard liquor and restricted other alcohol sales.
The French government has also vowed to expel any foreign football hooligans during the competition, because they are distracting police from the threat of terrorism.
The interior minister said he has instructed local officials to issue expulsion orders for "all foreign supporters whose behavior disturbs public order."
"Their actions distract the police from their primary mission, which is to protect our country from the terrorist threat," he added.
France is hosting the first-ever 24-nation European Championship tournament, while still being in a state of emergency following terror attacks that killed 130 people in Paris last November.
Marseille wasn't the only place that saw disturbances. In Nice, locals started trouble by attacking Northern Ireland and Poland fans on Saturday night.