Not again! Another Copa America musical mishap as Chile anthem interrupted by Pitbull track (VIDEO)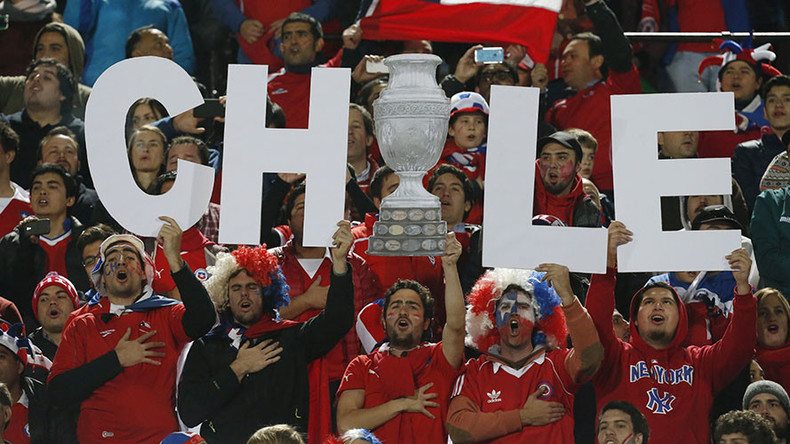 Copa America organizers hit the wrong note again yesterday when the Chilean national anthem was cut short by a track from US rapper Pitbull.
The mistake came as the Chile team lined up for their Group D clash with Argentina in Santa Clara, California.
The Chilean players were in full voice when the anthem began, but were interrupted as the stadium's PA system began to play a track by popular rapper Pitbull.
Organizers soon realized the error and cut the track, leaving the players and fans to gallantly sing the anthem, but without musical accompaniment.
According to reports, the mix-up occured because the rap star's song was next up on the track list before the kick-off.
The mistake comes just a day after another mess-up involving a national anthem.
On Sunday, Chile's anthem was mistakenly played instead of Uruguay's before the latter's game against Mexico – leading to outrage on social media and an apology from the embarrassed organizers.
Uruguay went on to lose that game 3-1, and defending champions Chile also lost out in their clash with Argentina, falling to a 2-1 defeat.
Organizers will be hoping they can avoid a hat-trick of musical mishaps and will get the countries' anthems right from now on – although with more than 20 matches still to be played in the tournament, that might be wishful thinking.