Amputee footballer scores contender for goal of the season (VIDEO)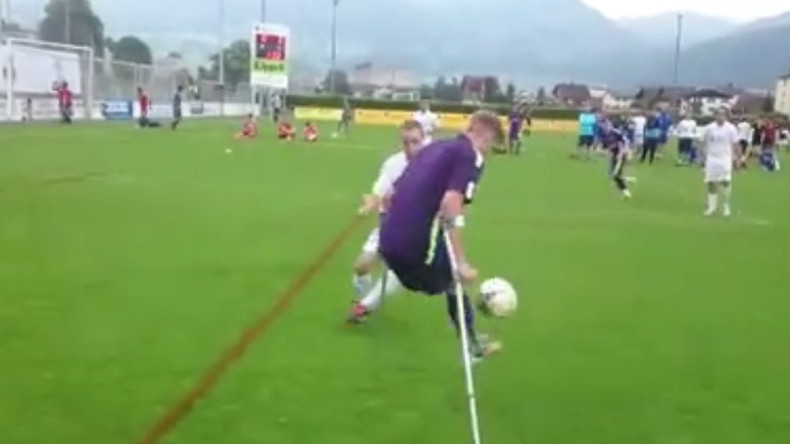 20-year-old Jay Tregakiss put football stars to shame with this brilliant goal in Switzerland on May 26. Despite having only one leg his dazzling skill helped him overtake a defender before he beat the goalie.
Tregakiss, a regular for Manchester City Amputee FC and the England Amputee team, needed only one leg and a pair of crutches to outmaneuver his opponents defense before scoring the goal.
The skilled player, previously trained with Manchester City until he lost his leg due to a rare form of cancer, according to the Mirror.
Tregakiss was playing at the event in Brunnen, Switzerland, organized by the Football is More foundation, as part of a demonstration of players with different abilities from different countries playing together.
The goal has justifiably received a lot of attention with comments on social media asking for it to be nominated for Goal of the Season, a feat never accomplished by the Amputee Football Association, despite producing the quality of goals below.