Anna Chicherova continues to compete, no restrictions from IAAF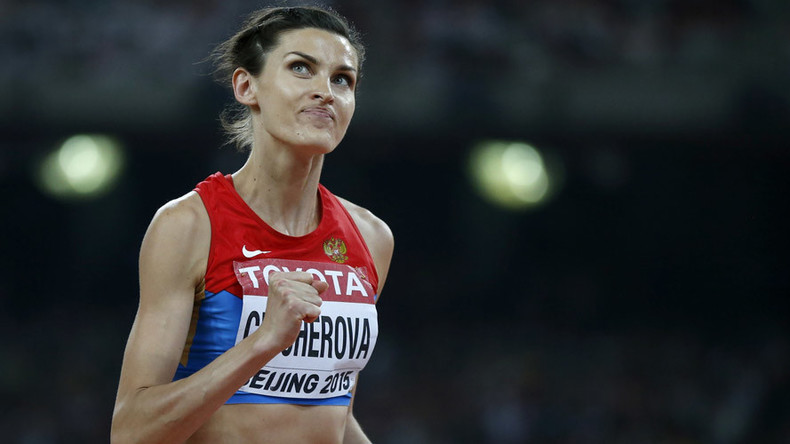 Russian high jumper Anna Chicherova's coach has said the athlete has received no correspondence from the International Association of Athletics Federations and will continue to compete.
Retrospective test samples of athletes that competed at the 2008 Olympic Games in Beijing has resulted in 31 participants from six countries being indicted - 14 of these are said to be from Russia.
New techniques of testing and enhanced technology has allowed the authorities to reexamine previous samples, with Chicherova one of those embroiled in the scandal.
Despite her name being publicly cited as one of those that have returned positive tests, the 2008 bronze medallist's coach, Vladimir Plekhanov, has stated that they have not received correspondence from the IAAF and as such Chicherova would continue to compete.
"Anna has not received any papers from the IAAF prohibiting her to take part in sports competitions," he said.
"Therefore, she will be competing at the Russian team championship in Sochi."
READ MORE: Russian pole vaulter Isinbayeva to fight for right to compete at Rio 2016 Olympics
Ahead of this summer's Olympic Games in Rio de Janeiro, the IAAF and the International Olympic Committee are doing everything in their power to stamp out doping in Brazil.
Retrospective testing of London 2012 athletes has resulted in failed results of 23 more athletes, but the names of these competitors have yet to be revealed.
Russian track and field athletes are currently serving an indefinite ban from international competition due to proof of high-scale doping in the country's athletics.
National reforms are being made to facilitate a potential return to action for the upcoming Olympics in Rio, with an announcement set for June 17 to confirm whether Russia will be permitted to compete in Brazil.