Adidas to open robot-led factory in Germany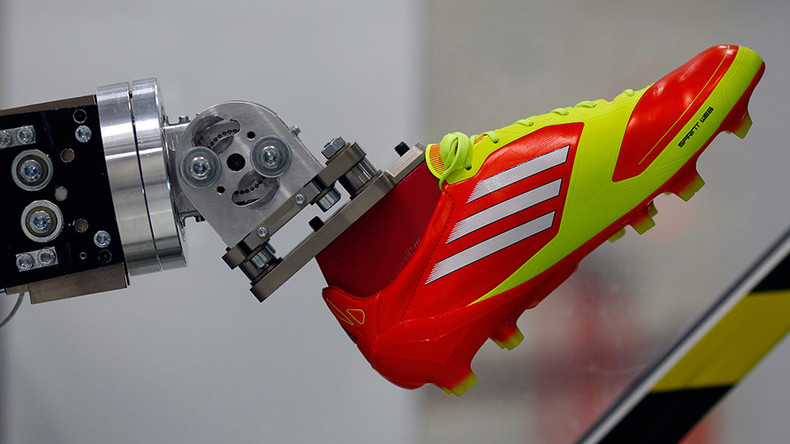 Sportswear giant Adidas has confirmed it will produce shoes manufactured by robots in Germany from 2017.
Adidas stopped production in its homeland more than 20 years ago and moved it to Asia, but chief executive Herbert Hainer has revealed the company is putting the finishing touches to its new "Speedfactory" in Ansbach, southern Germany.
The factory will deliver a first test set of around 500 pairs of shoes later this year, with full production starting in 2017.
A second robotized factory is planned in the United States during the latter part of next year, while expanding production into Britain and France is also a possibility.
Rising production costs in Asia, where Adidas employs around one million workers, and Nike's development of a robot-operated factory has forced the German company to act.
Despite the news, Adidas says it has no plans to completely withdraw production from Asia at this stage.
The company currently produces over 300 million pairs of shoes annually and is aiming to manufacture 30 million more each year to reach its growth targets by 2020.
Katja Schreiber, Adidas Group's senior director of corporate communications, said: "We also expanding our traditional sourcing and supply chain.
"The current model in our industry is very much based on us sourcing products from countries where our consumers are typically not based.
"By the time the consumer gets the products, the actual order placed by the retail partner was many months ago.
"We're trying to bring our products closer to where our consumer is, cutting out the phase where the product needs to be transported.
"Ideally retailers will be able to place orders based on current trends, and we won't need to keep huge warehouses of products just in case.
"Our goal is not full automation - there are highly skilled employees working in these facilities."
Schreiber confirmed the Ansbach Speedfactory will create around 160 new jobs with the company.
You can share this story on social media: