Kaka tops MLS salaries but lags way behind La Liga stars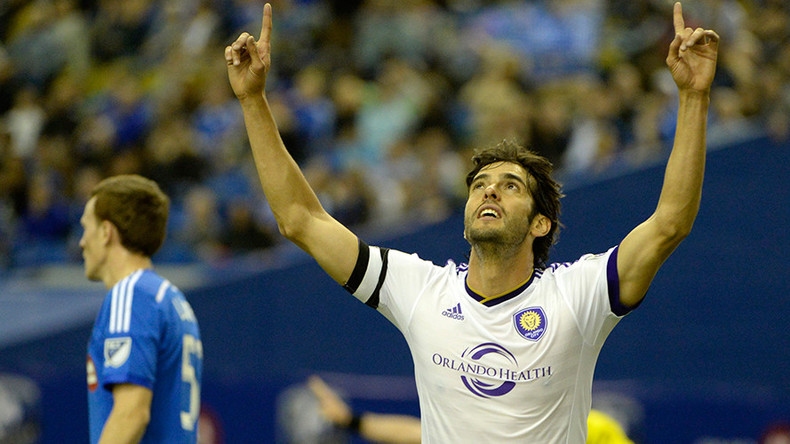 Former world footballer of the year Kaka has been revealed as the highest earning player in Major League Soccer (MLS).
The Brazilian earns $7.17 million per year at Orlando City SC in figures recently released by the MLS players' union.
Toronto star Sebastian Giovinco is second on the list, with earnings of around $7.12 million per year, with teammate and US captain Michael Bradley rounding off the top three at $6.5 million per year.
Former England internationals Steven Gerrard and Frank Lampard are next in the list with annual salaries of around the $6 million mark.
Gerrard is joined in the top 10 by LA Galaxy teammate Giovanni Dos Santos who earns $4.25 million, while Lampard New York City teammates Andrea Pirlo and David Villa are also amongst the leading earners.
Pirlo trousers $5.92 million per year, with Villa raking in $5.61 million annually.
Jozy Altidore and Clint Dempsey also find themselves in the top 10, with salaries approaching $100,000 per week.
The MLS operates a generous salary cap, meaning players could earn up to $450,000 per week.
Despite the high cap, Kaka's wage is a far cry from Real Madrid star Ronaldo, who earns a staggering $52.6 million per year, or Barcelona's Lionel Messi, whose yearly salary is a whopping $51.8 million.
Manchester United's Wayne Rooney is the highest Premier League earner with $19.9 million annually.
Top 10 MLS salaries
1. Kaka (Orlando City) - $7.17 million
2. Sebastian Giovinco (Toronto FC) - $7.12 million
3. Michael Bradley (Toronto FC) - $6.5 million
4. Steven Gerrard (Los Angeles Galaxy) - $6.13 million
5. Frank Lampard (New York City FC) - $6.0 million
6. Andrea Pirlo (New York City FC) - $5.92 million
7. David Villa (New York City FC) - $5.61 million
8. Jozy Altidore (Toronto FC) - $4.82 million
9. Clint Dempsey (Seattle Sounders) - $4.61 million
10. Giovani Dos Santos (Los Angeles Galaxy) - $4.25 million