F1 set for new mega-sponsorship deal with Heineken – reports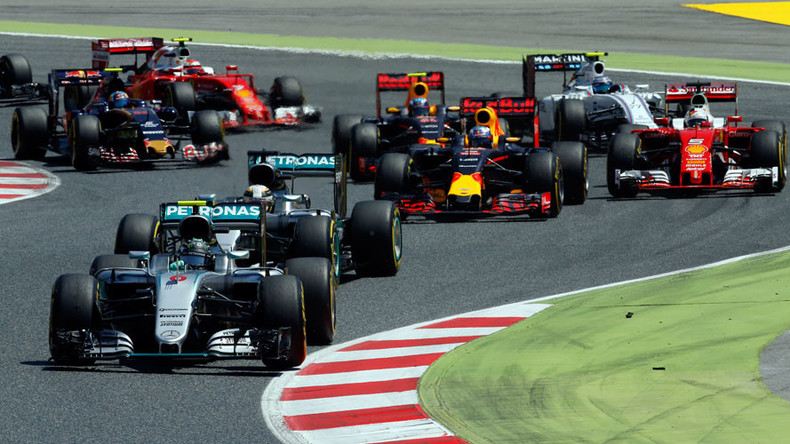 Formula One could be set for a major financial boost after reports suggested a new multi-million dollar sponsorship deal with Heineken was on the cards.
Dutch newspaper De Telegraaf claimed last week that the first signs of the $227 million, five-year deal will be trackside advertising at the Canada Grand Prix in June.
"Heineken will probably also enter into a partnership with one of the teams as part of the sponsorship agreement with FOM [Formula One Management]," the report said.
There has been no official announcement, but F1 boss Bernie Ecclestone didn't deny the rumors when questioned on Tuesday.
"Apparently it leaked on a website in Holland. Heineken told me they were very, very sorry and that they were p*ssed off."
Three-time F1 world champion Sir Jackie Stewart recently hinted a new deal was on the horizon.
"Very soon, a large internationally-renowned company will come into F1 as a global sponsor," said Stewart.
A Heineken spokesman, David Pugh, said: "As a leading premium brand, we are constantly evaluating potential sponsorship and partnership opportunities. This includes F1 as well as many other sports properties.
"We currently have an outstanding complementary global portfolio of sponsorships and partnerships including UEFA Champions League, Rugby World Cup and the James Bond franchise.
"We will not speculate on what we might do in the future as this is commercially sensitive."
Heineken's involvement in F1 would be a major boost for a sport which has lost sponsorship at an alarming rate in recent times.
In April this year, FT.com reported that the 10 F1 teams raised $750 million in 2015, $200 million lower than three years ago.
Declining TV audiences and at the circuits have seen sponsors shun F1, with the lack of competitive racing cited as the main reason.
READ MORE: Kvyat replaced by Verstappen on Red Bull team after Vettel controversies
Despite this, the sport has retained its appeal to some companies from a technical standpoint.
Bruce Crawley, motorsports technical manager at ExxonMobil, said: "I'm not sure we'd be in racing if we did not have a technological justification.
"We are here for branding and marketing, business-to-business and technology. If you took out the technology side it would make it more difficult to justify."
Heineken's potential addition to the F1 sponsorship ranks would be a huge shot in the arm for Zak Brown, chief executive of Chime Sports Media.
As F1's largest sponsor-finder, Chime has been under pressure to reverse the downward trend in sponsorship revenues, but Brown is confident the sport has a bright financial future.
"There is tonnes of opportunity - it's clear to me that live sport, and sponsorship of sport, continues to be the fastest growing advertising medium," he said.