Serena Williams gets sick after trying dog food, still wins at Italian Open (VIDEO)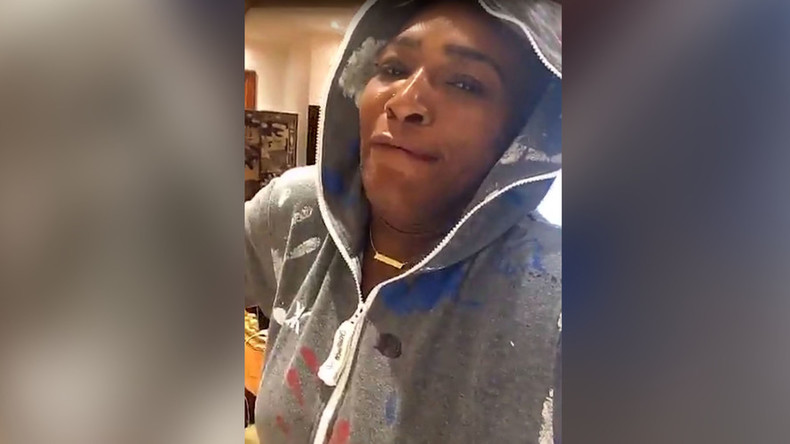 Take Serena Williams's word for it: Don't try dog food, even if it is of the high-class, hotel-menu variety.
US tennis star Williams admitted to giving gourmet dog food a try while staying at a hotel with her pet Yorkshire Terrier, Chip.
It turned out to be not such a good idea though, as the women's world number one said it made her "run to the toilet" and she felt like she was "going to pass out."
Williams is currently in Rome competing in the Italian Open, and is staying in what appears to be a rather plush hotel with an extensive 'doggie food' menu.
The 34-year-old American explained in a Snapchat video posted on Wednesday how she was licking her lips at Chip's recent dinner of beef with chicken and vegetables.
That clearly whetted her appetite, and Williams goes on to describe how she decided to give the pet menu a try – opting for the salmon and rice option.
"I'm like, 'What the heck, I'm gonna try a piece.' It looks good… I ate a spoonful. Don't judge me, I ate a spoonful!" says Williams.
She then says: "Let's fast forward to two hours… I just ran to the toilet… I thought I was gonna pass out."
"It did taste weird, I force-swallowed it… It tasted a little bit like house cleaner kind of thing. I don't know what they put in these dog foods… Chip liked it, but I don't think it's consumable for humans.
"Now I feel really sick… I really don't feel so good… What was I thinking?"
But she does end on a positive note, saying: "I guess tomorrow when I step on the court, I'm gonna look svelte."
READ MORE: Serena Williams gives twerking lesson (VIDEO)
Williams certainly didn't make a dog's dinner of her match, as she defeated fellow American Christina McHale 7-6, 6-1 to set up a quarter-final clash against Russian Svetlana Kuznetsova on Friday.