'Pull-Up Guy' Ron Cooper smashes Guinness World Records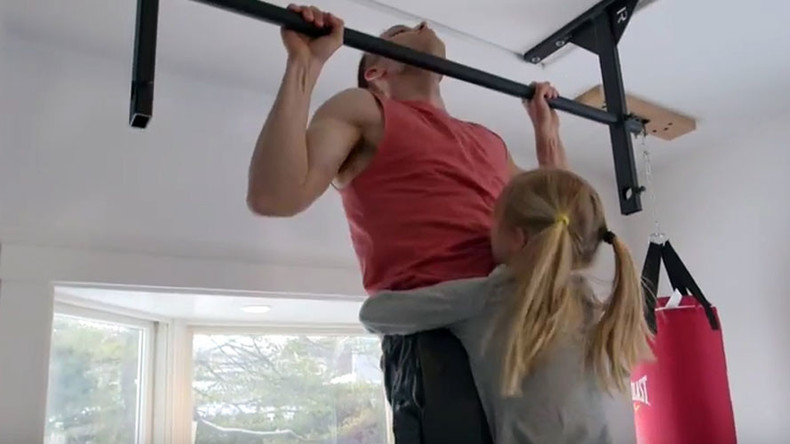 Ron Cooper, aka the Pull-Up Guy, is being touted as potentially the strongest pound-for-pound man in the world after smashing a number of Guinness World Records.
The financial planner from Marblehead, Massachusetts, has become something of an online sensation, with clips of him attempting world records on YouTube.
Cooper's effort of performing 36 pull-ups in 60 seconds is a world record, while he also regularly attempts to get into the history books by undertaking press-up challenges.
Despite popular belief, Cooper states that he only encompasses pull-ups in his training twice a week.
"I've been doing pull-ups twice a week since high school, and usually my pull-up sessions are fairly intense," he said.
"Apparently the compounding effect of doing so many pull-ups over such a long time was enough to sneak my name into the Guinness World Records.
"In terms of training for the record, I stuck to twice-a-week pull-up sessions, each of which lasted about a half-hour. I did and still do five to seven sets of various types of pull-ups and chin-ups twice a week."
Cooper regularly competes in fitness challenges and races and is a firm believer in commitment to the cause.
"Rule number one is consistency. Every morning at 5:30 a.m. when I hit the gym or the roads for a run I always know that 95 percent of the battle is just getting out the door," he said.
"Rule number two for me is to stay within myself. It's good to use the bar someone else has set as motivation, but at the end of the day we are all unique and have our own strengths and weaknesses, and someone will always be better.
"Rule number three is to always be a student. I'm always looking for ways to improve, and never think I know everything."