NFLPA warns players against eating contaminated meat amid failed drug test fears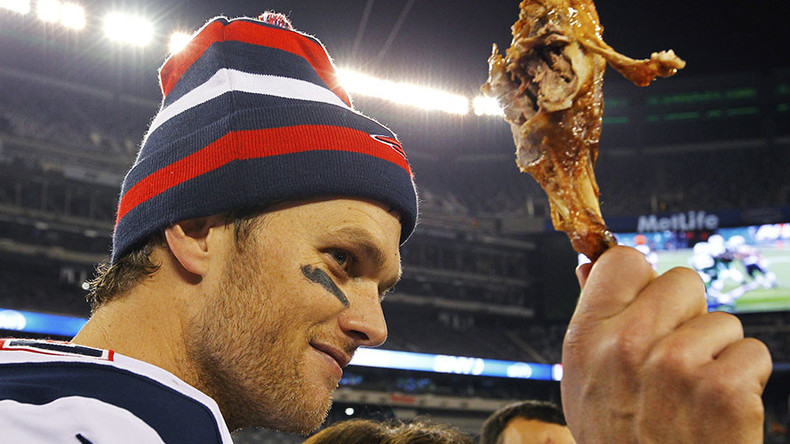 NFL stars have been warned about eating contaminated meat from China and Mexico, with the Players Association (NFLPA) saying eating large quantities could lead to them failing drug tests.
The NFLPA has written to players to remind them they are responsible for what they put into their bodies and warned them they face suspension if they fail to heed the advice.
Arizona Cardinals wide receiver Patrick Peterson and Baltimore Ravens cornerback Steve Smith both posted the letter on their official Twitter pages.
"There is some evidence that some meat produced in China and Mexico may be contaminated with clenbuterol, an anabolic agent which is banned by the NFL Policy on Performance-Enhancing Substances," the letter reads.
"Consuming large quantities of meat while visiting those particular countries may result in a positive test for clenbuterol in violation of the Policy.
"Players are warned to be aware of this issue when traveling to Mexico and China. Please take caution if you decide to consume meat, and understand that you do so at your own risk."
With the NFL set to stage a game between the Texans and the Oakland Raiders in Mexico City in November, and further global expansion targeted for China, the warning issued by the NFLPA appears to be particularly timely.
Authorities in both Mexico and China have taken steps to remove clenbuterol from the food chain.
The steroid has been banned in Mexico for use in livestock, although ranchers there are known to use it to help increase meat production.
In 2015 around 200 slaughterhouses were inspected, with clenbuterol found in livestock in nearly a third of them.
Back in 2011, hundreds of people involved in the selling and making of clenbuterol used illegally in pig feed were arrested by Chinese authorities.
There have been numerous previous examples of positive tests in athletes after eating contaminated meat.
Read more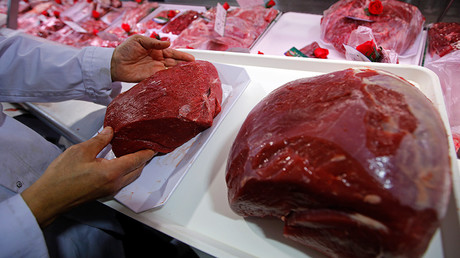 Houston Texans left tackle Duane Brown tested positive in 2015 for clenbuterol after eating beef during a visit to Mexico.
He managed to avoid a 10-game suspension by providing details of what and where he ate.
In 2011, five Mexican national football players tested positive for clenbuterol which was traced back to meat they ate.
They missed a major tournament, but were eventually cleared of any doping offense.
During the same year over 100 players preparing for the Under-17 World Cup tested positive for the substance, but again this was found to have been caused by contaminated meat.