Five-year-old Afghan Messi fan forced to flee homeland after threats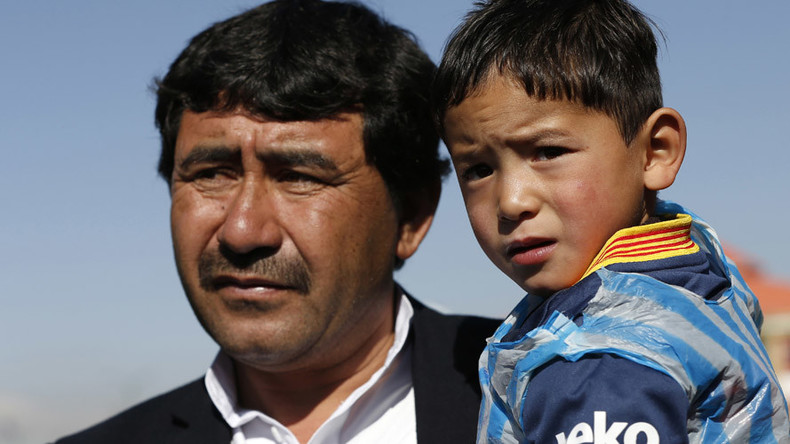 A five-year-old boy who became an internet sensation after wearing a Lionel Messi shirt made out of a plastic bag has been forced to flee Afghanistan.
Murtaza Ahmadi's father said his son's online fame has drawn the attention of local extremist groups and criminal gangs "falsely thinking the family might have made lots of cash amid the boy's international popularity."
The family has even allegedly received telephone threats, leading to fears that the boy may have been targeted for kidnapping.
Mohammad Arif Ahmadi moved his family to Islamabad, Pakistan's capital, before settling in the city of Quetta.
"Life became a misery for us," Ahmadi told the Associated Press.
"I sold all my belongings and brought my family out of Afghanistan to save my son's life as well as the lives of the rest of the family."
After the video went viral, the Afghan soccer federation said they would arrange a meeting between the boy and his idol.
The youngster was also sent two signed shirts signed by the Argentine star, which were delivered to him by UNICEF.
READ MORE: Afghan 'plastic bag jersey' boy gets superstar's shirt
It was reported that Messi would visit the boy in Afghanistan or arrange a meeting in Spain or a third country, but Ahmadi said none of the options have worked out.
"Still, Murtaza hopes that one day he would be able to meet his hero, Messi," he added.
A long-time supporter of children's rights, Messi established Fundacion Leo Messi in 2007, a charity supporting access to education and health care for vulnerable children.
Messi was named a Goodwill Ambassador by UNICEF in 2010 and has since made numerous charitable donations, including AR$4.5 million to UNICEF for children in need through his foundation in 2015.
You can share this story on social media: