'Messi loves me': Afghan 'plastic bag jersey' boy gets superstar's shirt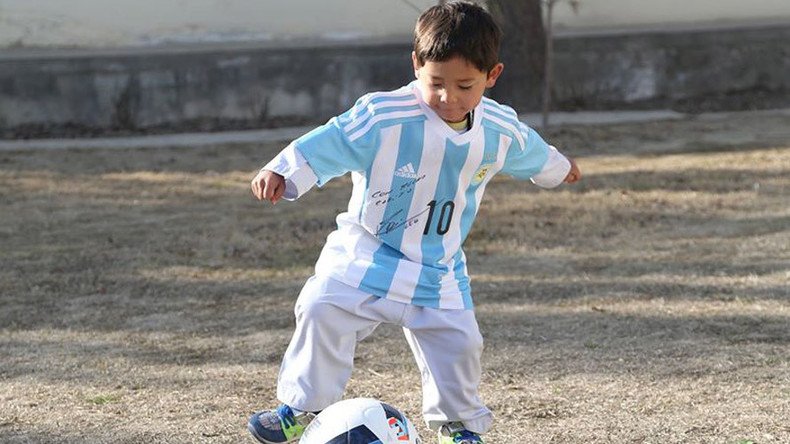 A young Afghan Lionel Messi superfan who was too poor to afford a replica football shirt of his idol has received a very special surprise - a signed jersey from the Argentinian soccer star.
"I love Messi and my shirt says Messi loves me," said five-year-old Murtaza Ahmadi after receiving the special gift.
Photos of Murtaza went viral last month when he was pictured dressed in a makeshift plastic bag jersey with the Ballon D'or winner's name scrawled on the back in blue pen.
UNICEF Afghanistan confirmed Thursday that Ahmadi is now the proud owner of an official Argentina jersey signed by the Barcelona attacker, who is a goodwill ambassador for the organisation.
Living in the war torn province of Ghazni, near Kabul, Ahmadi's family were unable to buy their son a jersey.
READ MORE: 5yo Afghan boy with plastic bag jersey may soon meet Lionel Messi

Not about to let the difficult circumstances get in the way of Ahmadi's wish to be like Messi, his brother fashioned him a tiny Argentina jersey out of a blue and white striped shopping bag.
But now the soccer mad youngster will be able to show off his skills wearing the real thing.
You can share this story on social media: