'It's not true': Dana White rejects McGregor's UFC 200 announcement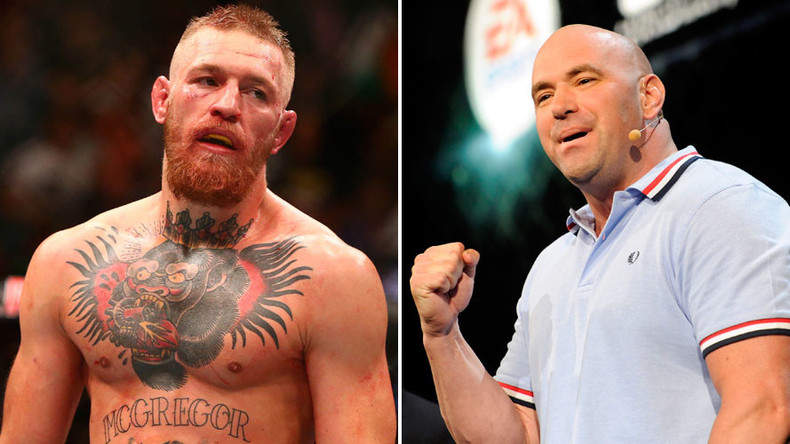 UFC President Dana White says Conor McGregor is still out of UFC 200, despite a tweet by the Irishman announcing "I am BACK on UFC 200!" and thanking the UFC for "getting this one done for the fans."
"It's not true. We haven't talked to Conor or his manager since the press conference. I don't know why he would tweet that," White told tmz.com.
The outspoken fighter caused a media storm earlier in the day with a tweet that read: "Happy to announce that I am BACK on UFC 200! Shout out to @danawhite and @lorenzofertitta on getting this one done for the fans. #Respect".
The exchange of words is yet another twist in a tumultuous week for the Irish fighter after an April 19 tweet announced he was retiring.
He was subsequently removed from the UFC 200 bill, where he was scheduled to fight Nate Diaz in Las Vegas, after details emerged of his refusal to participate in a media tour to promote the fight.
"I don't know how many more times I can say the fight is off or how many more press conferences I can have saying the fight is off for people to believe it's off," the UFC president added.