Bryant signs off NBA career with 60-point game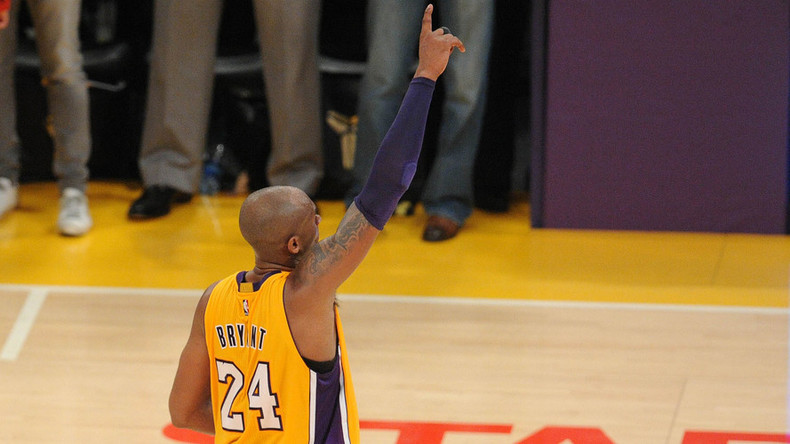 Kobe Bryant rolled back the years with a stunning 60-point tally in his final career game with the Los Angeles Lakers.
The five-time NBA champion produced a stunning performance to inspire the Lakers to a 101-96 victory against the Utah Jazz.
It was the sixth time in his career Bryant had scored 60 points, with his 23-point fourth quarter sparking an unlikely Lakers comeback from 15 points behind.
"It's hard to believe it happened this way," Bryant said. "I'm still shocked about it. The perfect ending would have been a championship.
"But tonight was me trying to go out, play hard and try to put on a show as much as I possibly could. It felt good to be able to do that one last time."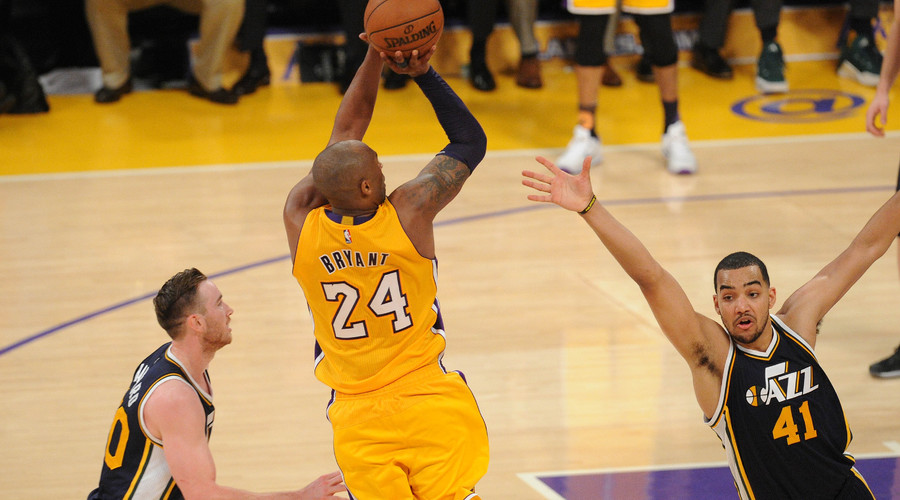 Bryant attempted 50 shots during the game and played 42 minutes, with his teammates doing their best to set him up to score on nearly every play.
"It just didn't surprise me; the way he would go out. Sixty points wasn't a surprise. I knew he had it in him," Lakers' coach Byron Scott said.
Bryant finished his career with 33,643 points - third on the NBA's all-time scoring list behind Kareem Abdul-Jabbar (38,387) and Karl Malone (36,928).
He was chosen as an All-Star 18 times, made the first-team All-NBA on 11 occasions and topped the Lakers' all-time points, three-pointers, steals and games played.
He left the court with 4 seconds to go to chants of "Kobe! Kobe! Kobe!" and was hugged by former teammate Shaquille O'Neal.
Lakers' legend Magic Johnson had addressed the crowd before the game and showered Bryant with praise.
"Kobe Bryant has never cheated the game. He has never cheated us as fans," he said.
"He has played [while] hurt and we have five championship banners to show for it.
"When you think about this town for the last 20 years, this man has been the biggest and greatest celebrity we've had. He's the greatest to wear the purple and gold."
Bryant and his wife, Vanessa received championship-like rings with five large diamonds on them (one for each title he won) and 20 smaller diamonds (one for each of his playing years) from the Lakers.
At the end of the game Bryant thanked the fans for their support.
"Man, I can't believe how fast 20 years went by," he said. "It's crazy, absolutely crazy to be standing here on the same court with you guys, with my teammates behind me.
"I appreciate the journey we have been on, there have been a few ups and downs, but the most important part is that we all stayed together throughout.
"All I can do here is thank you guys for all the years of support, all the years of inspiration. This has been unbelievable. I can't believe it has come to an end."