Monson: It's been my dream to join Communist Party (RT VIDEO EXCLUSIVE)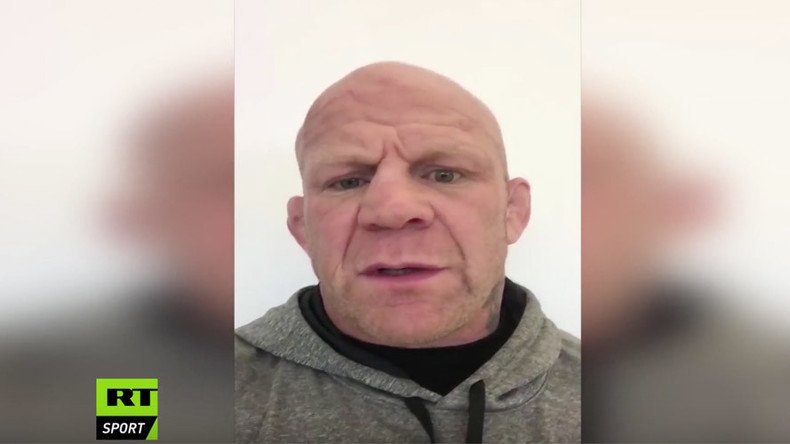 In an RT video exclusive, American MMA fighter Jeff Monson has elaborated on his desire to join the Communist Party of the Russian Federation (KPRF) and his plans as a future member of the organization.
After a video greeting from Monson to Communist Party leader Gennady Zyuganov, in which the fighter expresses his desire to join the KPRF, went viral, RT reached out to ask Monson why he wants to become a member.
"As a lifelong ardent communist, it's been one of my dreams in coming to Russia to join the Communist Party," Monson said.
"And this is a great opportunity to talk about politics, as well as the future of the Communist Party in Russia. I'd like to thank Mr. Zyuganov for the opportunity to meet with him and to talk about joining the Communist Party." the fighter said.
He also talked about his belief that the working classes need to be protected, saying that "for political parties to work together, there has to be solidarity between these parties to serve the people that do all the work."
You can share this story on social media: