Ex-UFC fighter Jeff Monson comes out as fan of Russian Communist Party, wants to enlist (VIDEO)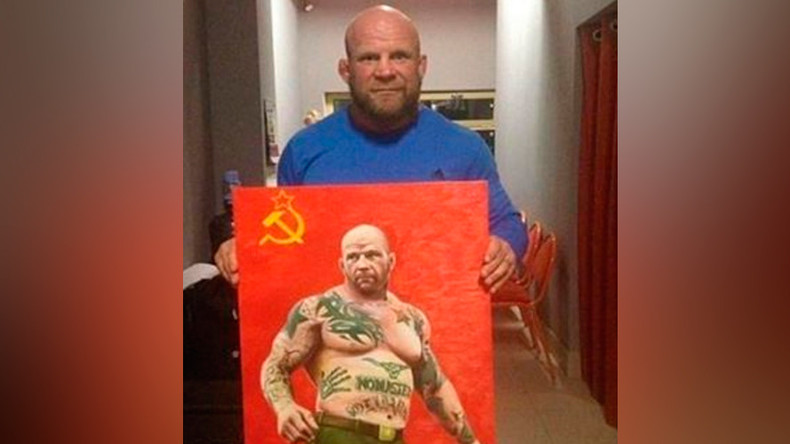 Jeff Monson – the eccentric MMA fighter who resents being American and promotes socialist ideals – has released a video greeting in which he proclaims his desire to join the Communist Party of the Russian Federation (KPRF).
"Privet! [Hi!] This is Jeff Monson… As a lifelong communist, I believe that socialism is the only way as a human species that we're going to survive. I'm an ardent believer in equality, and being in the Communist Party is a way to spread this form of socialism and freedom for all the people. Thank you."
The video was posted on the KPRF website and the party's YouTube channel on Friday.
Monson has a professional MMA fight record of 60 wins and 25 losses in the heavyweight division in various leagues and promotions, including seven UFC fights in the period between 2000 and 2006. On January 14, 2009, Monson was charged with first-degree malicious mischief for vandalizing the Washington State Capitol by spray-painting "an anarchy symbol, a peace symbol and the words 'no poverty' and 'no war.'"
The American has previously stated that anarchy is the only solution for the US and has bashed his homeland's handling of the economy. He has always espoused socialist ideals, and has now taken things a step further with this video, released shortly after the leadership of Russia's communists invited him over for a chat.
You can share this story on social media: