UFC 200: Nurmagomedov gets title shot offer, Tate defense confirmed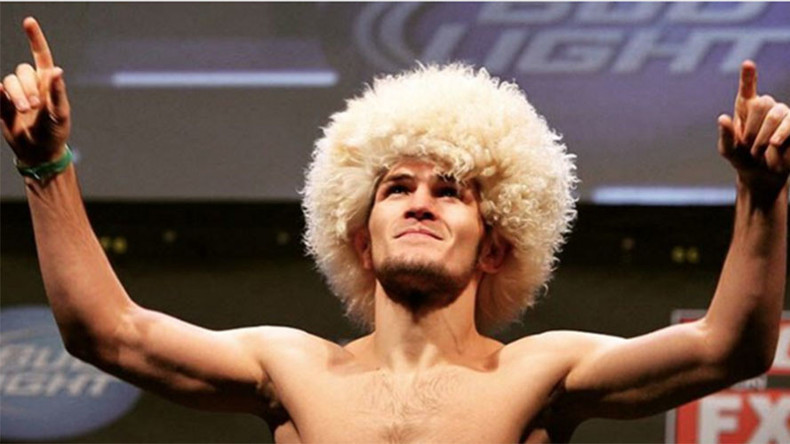 Russian MMA rising star Khabib Nurmagomedov has been offered the chance to fight for the UFC lightweight title this summer, while Miesha Tate's opponent in her first title defense has been confirmed.
Nurmagomedov was due to face Tony Ferguson on the card at the upcoming UFC on Fox 19, but his opponent pulled out on Tuesday due to injury.
With just 10 days to go before the event, it may be difficult for the UFC to find a suitable replacement, but Nurmagomedov now has a much bigger match-up to consider.
Reigning lightweight champion Rafael dos Anjos wants to fight the Russian on July's mega UFC 200 card, claiming he has "unfinished business" with Nurmagomedov.
Dos Anjos was defeated by Nurmagomedov in the Russian's last UFC fight back in April 2014, and he wants to set the record straight.
Nurmagomedov is unbeaten in 22 professional fights and would be a worthy challenger for the Brazilian, but he may refuse the bout as it clashes with Ramadan.
The Russian is a practising Muslim and would be unable to prepare properly for UFC 200 on July 9, with the month of Ramadan taking place between June 6 and July 5.
Despite this, Nurmagomedov still hopes to fight this month, possibly followed by Dos Anjos further down the line.
"I could not take part in the anniversary tournament," he said. "When the UFC asked me, I realized it was that June UFC 200 is between Ramadan and Eid al-Fitr. We will probably watch it on TV.
"So the first fight in April, and after Ramadan, we will have the second fight."
Meanwhile, it has been confirmed that UFC Women's Bantamweight Champion Meisha Tate will take on Brazilian Amanda Numez at UFC 200.
The fight will be Tate's first defense of the title she won by defeating Holly Holm at UFC 196 in March.