Top boxing promoter says Donald Trump swindled him out of $2.5 million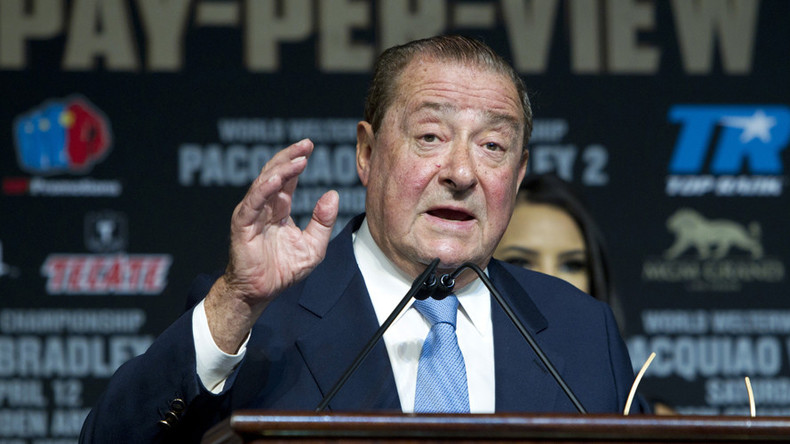 Boxing promoter Bob Arum has said that US presidential hopeful Donald Trump swindled him and fellow promoter Dan Duva out of $2.5 million more than two decades ago.
Arum says Trump bid $11.5 million to sponsor the 1991 heavyweight title fight between champion Evander Holyfield and challenger George Foreman.
The fight, at Boardwalk Hall in Atlantic City, N.J., also attracted a bid of $11 million from Caesars Atlantic City for the first fight to screened on TVKO, HBO's pay-per-view arm.
Arum said: "I told Dan we should go with Caesars because they were more responsible. But Dan said, 'No, a deal is a deal. We have to go with Trump because he outbid Caesars by $500,000.'"
The Trump Plaza, which was next door to Boardwalk Hall, was set to be the host hotel for Holyfield-Foreman, but with the US economy struggling as a result of the Persian Gulf War things began to unravel.
READ MORE: Trump campaign manager arrested for assaulting Breitbart reporter
Trump sent a fax to both Arum and Duvas saying the deal was off because of an 'act of war'.
"We thought it was a joke, and I went to the press and said, "There's no act of war unless and until Sadam Hussein lands troops on the beaches of Atlantic City," said Arum.
"That's the only way it would be an act of war. But Trump insisted it was an act of war."
With no time to reschedule the fight, Arum says a deal was reached which included Trump paying $1 million and supplying some hotel rooms, with the promoters keeping the gate income.
"At the end of the day, we took in, with the sale of the tickets and with the million dollars (from Trump), $9 million," Arum said.
"So to this day, I am angry at Donald Trump because he swindled us, and that's the only way to say it, he swindled Dan and myself out of $2.5 million."
Read more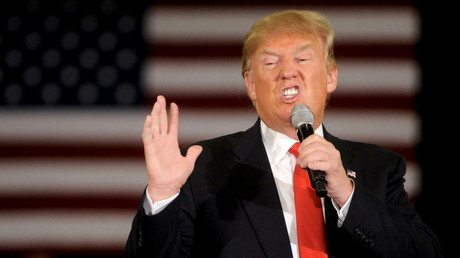 Whilst Arum hasn't directly accused Trump of stealing, he claims they had no other choice other than to accept the deal given how little time was left before the fight.
The fight drew 1.59 million buys, the eighth largest boxing pay-per-view in history, although with only 15 million homes at that time able to view the fight it is the largest ever in terms of percentage of buys versus addressable homes.
A feature of Trump's campaigning has been his repeated mentions of his wealth, which he claims is far greater than analysts have forecast.
That will be no consolation to Arum, who still remains bitter about the lost $2.5 million.