NFL hoping to stage game in China in the next two years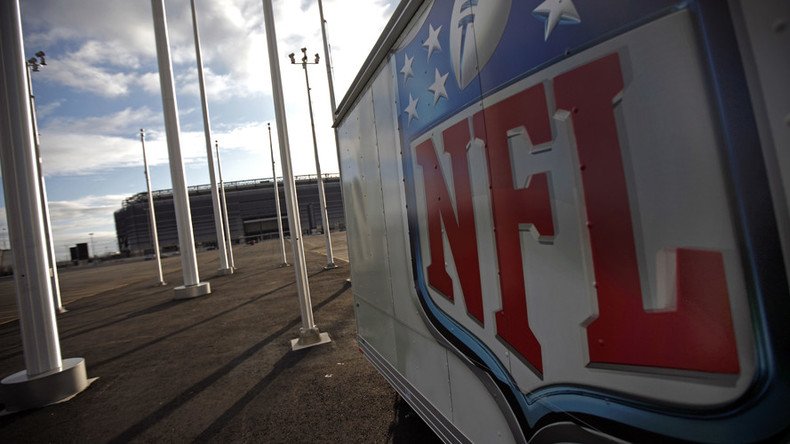 The NFL looks set to continue its expansion plans, with Commissioner Roger Goodell saying the league hopes to hold a regular season game in China within the next two years.
Goodell said numerous teams had expressed an interest in travelling to Asia, but it's understood that the Los Angeles Rams are leading the race to play there.
"The size and the influence of China in the global marketplace is obviously something that you can't ignore," said Goodell. "You can't ignore that as a sport, or a business, or as a nation."
"We know we have lots of fans over there, and more importantly, potential fans over there."
The NFL has scheduled three regular season games in London and one in Mexico City during the 2016 season, as Goodell presses ahead with his ambitious policy of growing the American game internationally.
READ MORE: Should London get an NFL franchise?
"As far as the teams, we actually have multiple teams that are interested in playing. We have more than we can handle at this point in time, which is a good issue," the commissioner added. "I think teams are interested in participating in how we expand our game on a global basis, but in particular in China. We will have to go through that process over the next several months."
The Rams are set to play the New York Giants at Twickenham Stadium in London this year, after previously facing New England Patriots at Wembley Stadium in 2012. Their relocation agreement included a clause for them to take part in one international game in each of the next three years.
If the 2018 to trip to China is confirmed the San Francisco 49ers, Seattle Seahawks and Green Bay Packers are three of their potential opponents.
Giants owner John Mara admits he is happy for the Rams and other teams to pursue a trip to China, but he doesn't want his own franchise to get involved.
"I think there's a feeling that our game could be very attractive over there and generate a lot of interest," Mara said. "But I'm sure not volunteering to play over there. That's a tough trip. I don't know how you do that. You certainly have to give them a week off afterward. And even a week before – it's a pretty tough trip."
Further NFL expansion into Europe also remains in the cards, with London a popular option and Germany thought to be one possible venue as well. Now China may be on the radar too, as the NFL looks to grow its global fan base.
You can share this story on social media: