Should London get an NFL franchise?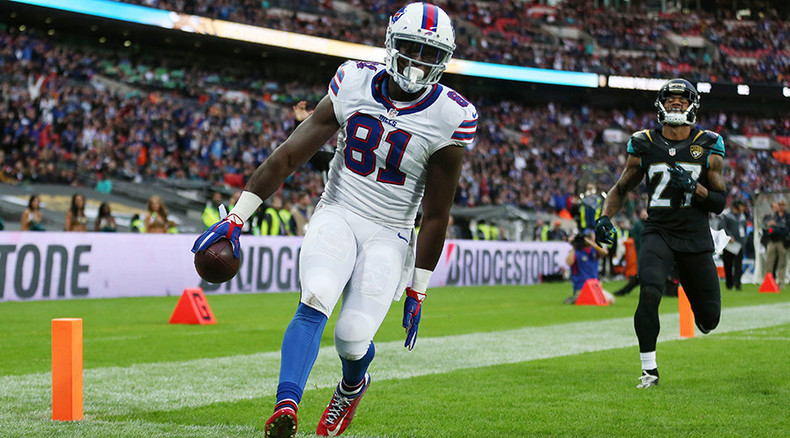 NFL games played at Wembley Stadium in London have been a roaring success - sellout crowds and ample demand for merchandise and tickets. The appetite for American football is clearly there, but should London get its own NFL franchise?
The National Football League, the United States' biggest sports league, generated over $11 billion in revenue in 2015, up from $9 billion the year before and $6 billion 10 years previously. It's clear the NFL is growing fast - they plan to hit $25 billion by 2027. It's the biggest sports league in the world by revenue, dwarfing the English Premier League, which brings in £2.87 billion ($4.4 billion). The best way they can grow the sport is expansion beyond North America, taking the sport from a solely American pleasure to something much more global.
Why London is suited for an NFL franchise
The place the NFL has London in its sights for a franchise. The city already holds three games a season at Wembley, the England football team's home ground and the second largest stadium in Europe (only Barcelona's Camp Nou can hold more). The first game played at Wembley was an experiment, a match between the New York Giants and the Miami Dolphins in 2007. It marked the first time an in-season, competitive NFL match had been played outside North America.

A previous series, NFL Europe - formerly known as the World League of American Football - was played competitively in Europe, featuring 10 teams, seven based in North America and three in Europe. However, these teams had second-tier players who hadn't found a way into the mainstream NFL teams, meaning games lacked that element of competition which comes from having the best players in the game on the pitch. But what it did was show NFL officials that Europe was warming up to the idea of 'American Football'. NFL Europe closed down in 2007, with the League quickly announcing that a regular season NFL game would be played in London for the first time.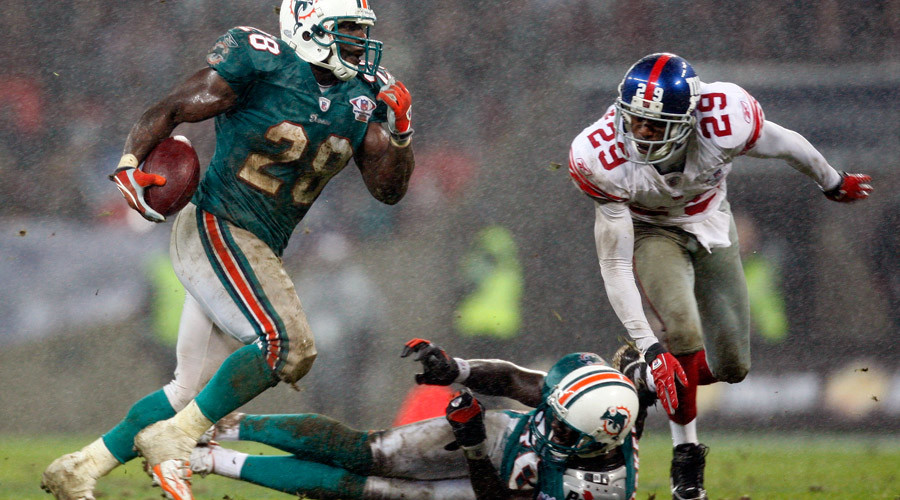 After the historic Giants-Dolphins game, which the Giants won 13-10, an agreement was struck to have at least one game a year in London. So far, 11 games have been played in seven years, and it seems there's momentum now; games will be played at Wembley until at least 2020, and at least two games a season will be played at Tottenham Hotspur's (an English Premier League team) new stadium, due to be finished in time for the start of the 2018/2019 season.

This paves the way for a franchise based in London. The city has a lot of stadiums of varying size and purpose; the NFL tendered a bid for anchor usage of the Olympic Stadium and had talks with Mayor of London Boris Johnson, but the talks fell through. The most likely stadiums, therefore, seem to be Wembley or the new Tottenham stadium. This will have a retractable grass surface with artificial turf underneath, reducing the time it takes for groundsmen to ready the pitch for an NFL game, plus locker rooms big enough to hold a 53-man NFL squad.
Which NFL franchise would relocate to London?
So, if the stadium is sorted, what about the team? It seems quite likely that a franchise would be relocated rather than one started from the ground-up. For the unfamiliar, American sports teams aren't all that loyal to the city they're in; if they could do better financially somewhere else, the franchise will simply pack up and move. While that's unthinkable for a Premier League football team (imagine Manchester United moving to London), the US is big enough to accommodate this.

Currently, part-owner of Arsenal FC Sam Kroenke is bidding to move the St Louis Rams, a team he also owns, back to Los Angeles, where they were based for almost 50 years. LA is the second-biggest city in North America, yet it doesn't have an NFL team, and hasn't had one since the Rams left in 1995. Currently, the San Diego Chargers are planning to relocate, and are looking to file in January.

There are four teams which could feasibly relocate to London if the NFL decides they want a franchise there. The Jacksonville Jaguars seem the most likely candidates - they have a deal to play at least one game a season at Wembley from 2013 to 2016, and they have economic and stadium problems in their native home-state of Florida that a relocation could fix.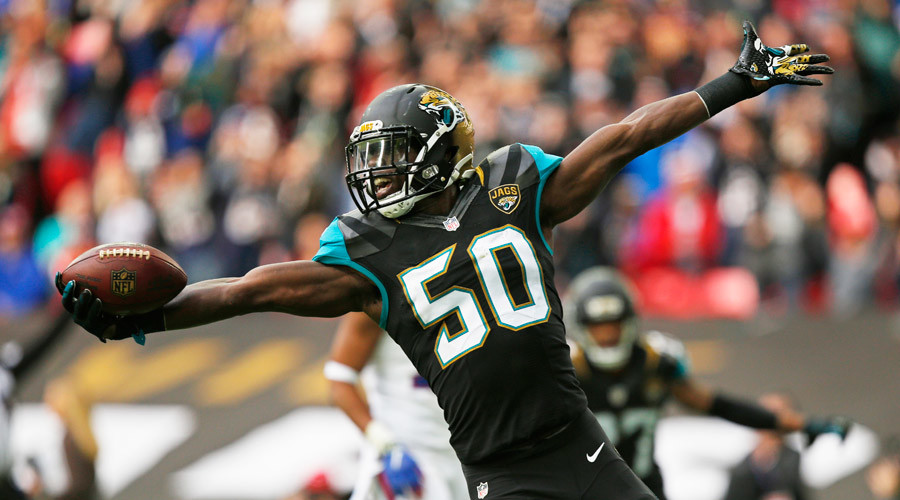 One source from the NFL International Committee meeting in 2012 said, "I left that meeting thinking this isn't 20 years away, this is happening in five to 10 years."

While that was three years ago, the enthusiasm for a London-based franchise appears to have increased, and the deal with Spurs, signed in July 2015, makes it only more likely that the 'London Jaguars' will soon compete in the NFL.
A franchise in London has strings attached though. Most players would be American and may be uncomfortable moving to another country, while travel for games would be tricky for both the relocated team and the team coming to play in London. All these issues could be worked out - it's been suggested that the wage cap could be raised for the relocated team, both as an incentive and because players would need to pay tax in both the US and the UK. The game schedule could be tweaked so games could be fit around travelling to and from the UK.
What maybe couldn't be fixed is the split life the players and their families would have to live. The players would be travelling constantly, racking up the air miles. However, a London franchise might bring more British-born players into the sport; at the moment, there are only four. Jay Ajayi will play for Miami Dolphins next year, alongside other Britons Menelik Watson (Oakland Raiders), Jack Crawford (Dallas Cowboys) and Lawrence Okoye (currently a free agent).

In all likelihood, London will get an NFL franchise sooner rather than later, continuing the onward march of the League into markets outside North America. However, the question remains: what will the compromises and consequences be?