NHL's Chicago Blackhawks left reeling after 'revenge porn' scandal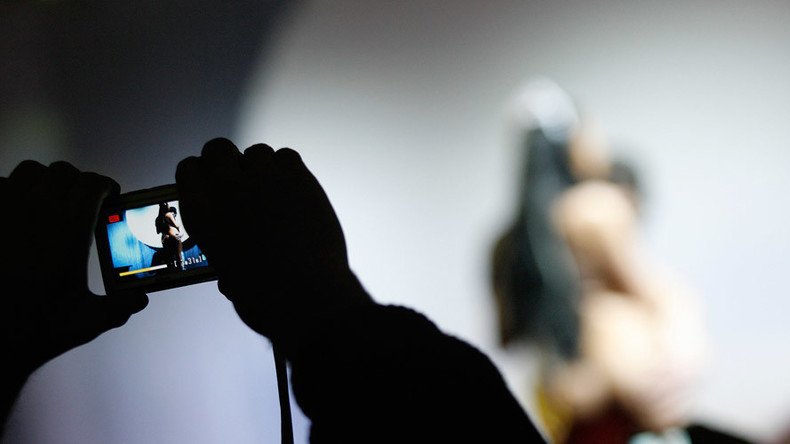 The Chicago Blackhawks' minor league prospect Garret Ross has been suspended over accusations that he engaged in revenge porn.
The 23-year-old forward, who currently plays for Blackhawks' affiliate AHL team the Rockford IceHogs, has been accused of sharing an image of a woman engaged in a sexual act without her consent.
The Blackhawks released a statement confirming Garret's suspension: "We excused Garret from team activities pending our preliminary review of the matter."
"After further review, we have determined to suspend Garret indefinitely pending the outcome of the legal process. Because this is a pending legal proceeding, we will have no further comment at this time."
Court records show that a woman from Sycamore, Illinois, informed authorities in September that she exchanged nude pictures and video with one of Ross's teammates.
She ended the relationship after discovering he was meeting other women via Tinder. The woman also said Ross's girlfriend finished with him for the same reason.
Both players blamed the woman for "spreading lies" to their girlfriends – something she denies.
"The images that were shared with him were not to be disseminated, and he knew that," Sycamore Police Commander Michael Anderson said.
Revenge porn became a felony in Illinois in June 2015, with the crime punishable by up to three years in prison and a fine of up to $25,000.
The law also requires any money or goods received in exchange for posting the images to be forfeited.
Ross is scheduled to appear in DeKalb County court for a status hearing next month.
The news is a blow to the Blackhawks, who spent the last few months under scrutiny for their handling of the rape allegations made against star forward Patrick Kane.
In August 2015, Kane was accused of raping a woman, but no charges were brought.
The NHL subsequently declared earlier in March that the allegations were "unfounded" and Kane would not face any league disciplinary action.
The Kane situation came hot on the heels of the domestic violence case involving former Los Angeles Kings defenseman Slava Voynov.
The Russian was suspended indefinitely by the NHL after his arrest on felony domestic violence charges in October 2014, eventually entering a no-contest plea to a single misdemeanor, domestic violence charge in July last year.
Voynov served a 90-day sentence and after facing deportation proceedings with U.S. Immigration and Customs Enforcement he took matters into his own hands and returned to his homeland.
You can share this story on social media: