UEFA considering Champions League revamp to match Premier League revenues
Published time: 24 Mar, 2016 10:05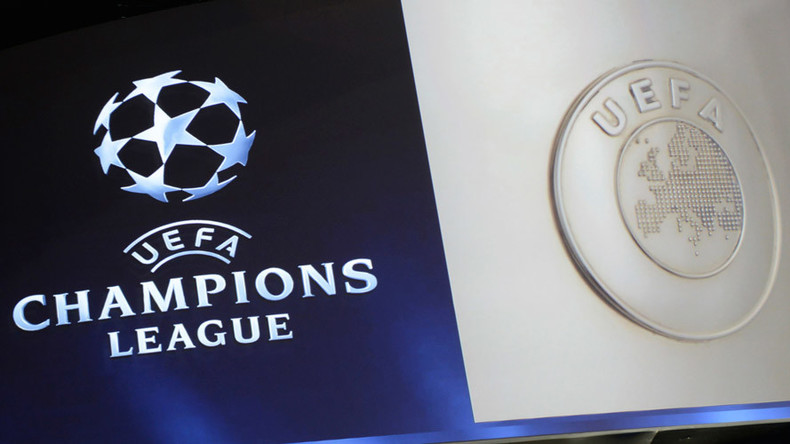 UEFA is believed to be considering a revamp of the Champions League that would involve the group stage comprising two pools of eight teams each.
A report in the English media states that concerns are increasing that the continental competition is falling behind the English Premier League in terms of revenue generation.
With a new bumper television deal in place in England, from next season the side that finishes bottom of the Premier League is set to make a minimum of $141 million.
This is almost three times as much as leading clubs in other European countries are currently being awarded, so making the Champions League more lucrative is seemingly becoming a pressing issue.
A proposal to expand the qualification knockout rounds, in an effort to potentially weed out the historically smaller clubs with lesser fan bases, is being proposed.
Following this, two groups of eight teams would then take their place, with clubs playing 14 fixtures, home and away.
A seeding system that would ensure that the most popular and financially-attractive teams would be guaranteed a place in these glamorous group stages is expected.
Although the format of the competition is said to be under scrutiny, any changes would not come into effect for a number of years as the Champions League is still in the first 12 months of a three-year commercial deal.
A statement from UEFA confirmed that the organization continually reviews its competitions, but that no imminent changes to the format of the Champions League were in the pipeline yet.
"UEFA is in constant contact with all stakeholders, including the clubs, on all football matters," it reads.
"Therefore, any plans to evolve the format of our club competitions would be coordinated and negotiated together with them.
"There are currently no concrete proposals on the table since we are at the beginning of a new cycle (2015-18) of our club competitions."
Charlie Stillitano, chairman of Relevant Sports, notes that 50 of @FourFourTwo's Top 💯 players will play in ICC this year. 👌

— FourFourTwo USA (@FourFourTwoUSA) March 22, 2016
Ahead of next season, current Premier League leaders Leicester City are almost guaranteed a place in the continental competition's group stage, while the more popular Chelsea and Manchester United look set to miss out.
Talk of a European Super League continues to gather pace, with the major objective of cashing-in on the popularity of the major teams.
Representatives from English football's 'big five', comprised of Chelsea, Manchester United, Manchester City, Arsenal and Liverpool, discussed the Champions League's format with American businessman Charlie Stillitano earlier this month.
With football at an all-time high in terms of popularity, it appears that commercial interests are starting to play a pivotal role in the format of the sport.