UFC 197: Jones v Cormier set to be explosive (VIDEOS)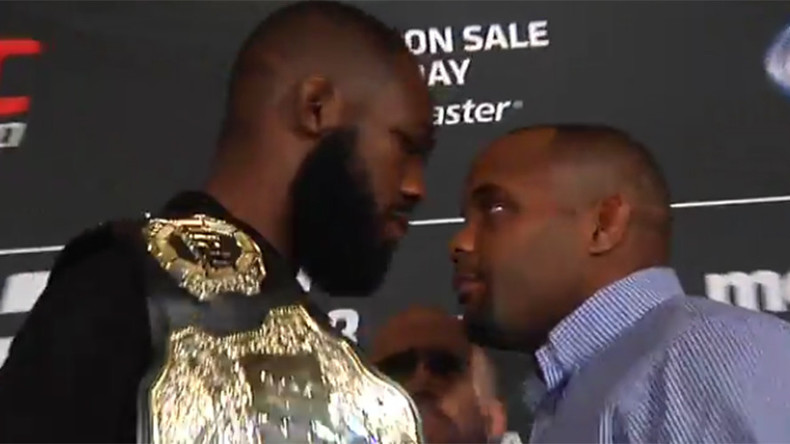 UFC 197 is set to be a rip-roaring night of action, with fight fans surely looking forward to the event even more after the release of new promotional videos.
The highlight of the evening will be the 'fight of the year' between current world light-heavyweight champion Daniel Cormier and old nemesis Jon Jones.
The pair have displayed real animosity towards one another over recent years, with Jones winning by decision when they met at UFC 182.
The Rochester-born fighter has since been stripped of his title and suspended from the UFC after testing positive for cocaine and his alleged role in a hit-and-run incident.
However, with Jones reinstated to action and a rematch with Cormier confirmed, the first promo will get mouths watering.
The duo came to blows in a recent UFC "Unstoppable" press conference before the bout, showing that their time apart has not resulted in any love being lost.
A verbal back-and-forth also ensued in the parking lot in the aftermath, with venom in the pair's words and a trailing entourage on both sides ensuring they did not come to blows.
The war of words is widely expected to continue until UFC 197 takes place on April 23 in Las Vegas.
UFC President Dana White has been talking about Jones' return and admits that the shamed fighter is in tip-top condition.
"What's fascinating about Jon Jones right now is if you look at what this guy was doing in the past and how hardcore he's training now - it's almost scary," White said.
"The guy who's never taken it serious is literally taking it serious now. What's the new Jon Jones going to be like now?
"He is in his prime right now - his physical fighting prime. He's never been more serious than he is right now. It's a scary combination."
A number of other intriguing clashes are also on the card, with Demetrious Johnson defending his flyweight title against Henry Cejudo in the co-main event.
Johnson has held the title since 2012 and beat John Dodson in a one-sided affair back in September at UFC 191.
Anthony Pettis will look to record victory when he faces Edson Barbosa, having lost his last two UFC bouts.