'Message of hope': Refugees get their own team at Rio 2016 Olympics
Published time: 3 Mar, 2016 23:38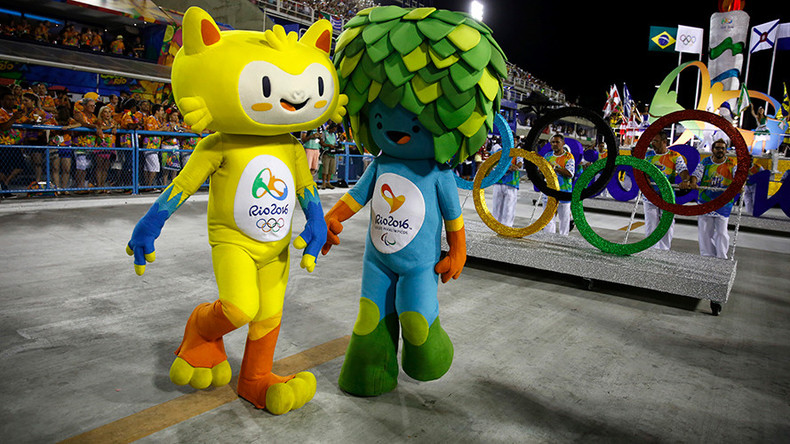 The International Olympic Committee (IOC) has established a separate team made up of refugee athletes who will participate in the Rio 2016 games under the Olympic flag, sending a message of hope to each and every asylum seeker in the world.
The IOC Executive Border (EB) decided to create a refugee team officially named Refugee Olympic Athletes (ROA), according to the official website of the Olympic movement.
"By welcoming the team of Refugee Olympic Athletes to the Olympic Games Rio 2016, we want to send a message of hope for all refugees in our world," IOC President Thomas Bach said.
"Having no national team to belong to, having no flag to march behind, having no national anthem to be played, these refugee athletes will be welcomed to the Olympic Games with the Olympic flag and with the Olympic Anthem. They will have a home together with all the other 11,000 athletes from 206 National Olympic Committees in the Olympic Village."
The ROA, which is going to compete under the Olympic flag, will be housed at the Olympic village like all other teams. It will also march behind the Olympic flag before the hosting Brazilian team during the opening ceremony.
The IOC is going to provide the refugee team with uniforms, while the World Anti-Doping Agency (WADA) will ensure proper doping controls. Olympic Solidarity will cover travel as well as other participation expenses.
The total number of athletes representing the ROA at the Olympic Games is unknown and will depend on qualification criteria.
"The final number of athletes that would make up this team depends of qualification criteria," Bach said after a meeting of the body's executive committee on Wednesday, AFP reports. "I can just give you my feeling, but I believe that this team could feature between five and 10 athletes."
According to the IOC there are 43 promising candidates who have been identified. The EB has decided to close the call for new candidatures saying that they will be only be considered under exceptional circumstances.
The world is facing one of the worst refugee crises since the end of the World War II with more than a million migrants and refugees escaping from war-torn countries such Syria and Afghanistan to seek asylum in the rich EU countries over the last year. So far in 2016 more than 130,000 asylum seekers have arrived in Europe, according to UN estimates.