FIFA braced for further FBI arrests ahead of presidential elections
Published time: 22 Feb, 2016 23:20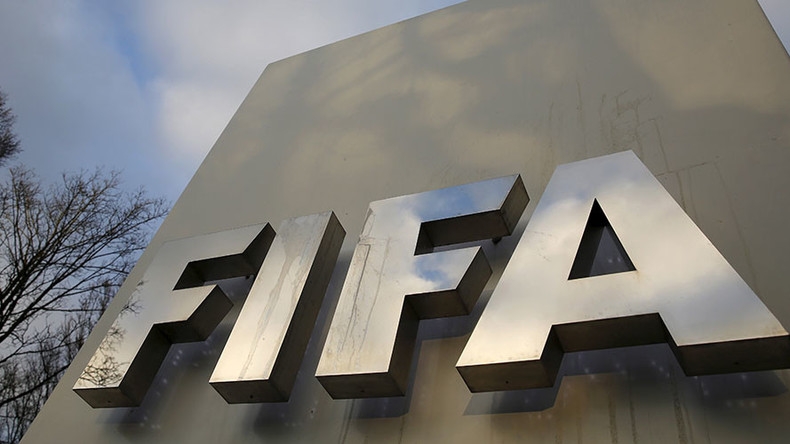 Reports have emerged that the FBI may organize more arrests of FIFA officials later this week. Football's governing body is set to hold its congress in Zurich on February 26, where the replacement for disgraced ex-president Sepp Blatter will be elected.
The Mail on Sunday has reported that the FBI could be considering to use the event as the ideal opportunity to round up officials they believe may have been involved in wrongdoing.
"FIFA officials privately concede they fear the FBI could raid Zurich again and haul away yet more of their clan suspected of criminal activity," the newspaper wrote. "An FBI source has told The Mail on Sunday that the Feds are 'cognisant' that a FIFA Congress with 209 associations in town would provide an opportunity for action."
"The Mail on Sunday has seen hitherto secret paperwork outlining allegations that bribes were offered to assist a previous Sheik Salman election campaign in 2009, when he was fighting Qatar's Mohamed Bin Hammam for a seat on FIFA's executive committee."
A spokesman for Salman said the Sheikh denied involvement in any corrupt practices, and said there was no evidence to suggest otherwise.
"Sheik Salman is committed to transparency and has zero tolerance for corruption," the spokesman said. "He has pledged to work tirelessly to help restore FIFA's reputation if he is elected president."
Salman is a frontrunner to replace Blatter, but his campaign has been blighted by numerous allegations, including ignoring human rights abuses during the Arab Spring of 2011.
FIFA has been in crisis since widespread allegations of corruption and bribery led to seven officials being detained by Swiss police last May. Two more officials were arrested in November as part of an FBI-led investigation into the scandal.
With the eight-year suspensions handed to Blatter and Michel Platini expected to be upheld ahead of this week's election, the new FIFA president will be expected to clean up the governing body as a matter of urgency.
Salman's main challenger is UEFA general secretary Gianni Infantino, whom the English FA backed last week. Other candidates are ex- FIFA vice-president Prince Ali of Jordan, Frenchman Jerome Champagne and South African Tokyo Sexwale.