Tennis sees far more instances of suspicious betting than football – report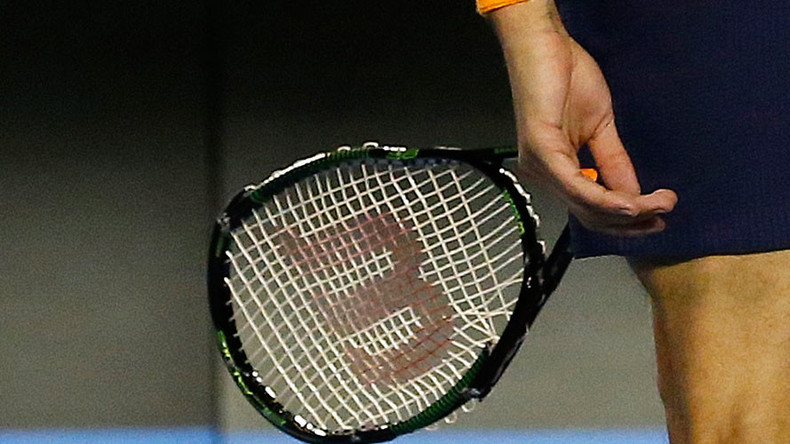 Tennis has been identified as the sport most likely to attract suspicious betting patterns.
A report published by the European Sport Security Association (ESSA) on Thursday says almost three-quarters of alerts issued last year involved tennis.
ESSA, which was set up by bookmakers to identify potential cases of match-fixing in sport, said out of 100 events which had suspicious betting patterns, 73 were tennis matches.
Mike O'Kane, ESSA Chairman, commented: "The start of 2016 has seen a worldwide focus on alleged match-fixing in tennis."
READ MORE: Match-fixing report rocks tennis: Top players suspected, authorities accused of cover-up
"The data in our Q4 integrity report reflects previous quarters and, whilst tennis constituted the largest proportion of suspicious betting alerts identified by ESSA members, it should be noted that the vast majority of tennis events are fair."
The ESSA report said 38 of the alerts originated in Europe, 24 in Asia, 16 in North America, 11 in South America and nine in Africa.
Football was second on the list with 19 alerts, with ice hockey, table tennis, snooker and greyhound racing all featuring twice. The majority of suspicious betting in football came in European matches.
The International Tennis Federation (ITF) set up an independent review panel in January after the Tennis Integrity Unit (TIU) were criticized for failing to properly investigate match-fixing allegations involving high-ranking players over the last ten years.
The review is expected to take at least a year to complete.
"All information supplied by betting operators is analyzed by the TIU," a TIU spokesman said in a statement. "An alert can be an indicator of suspicious activity. But it is not proof or evidence that corruption has taken place."
The recent Australian Open was played under a cloud, following corruption allegations made by the BBC and BuzzFeed News.
Global betting website Pinnacle Sports suspended its market on a mixed doubles match during the tournament, while ex-Australian professional Nick Lindahl pleaded guilty to match-fixing in a minor tournament during 2013.
The latest player to be banned is Thailand's Jatuporn Nalamphun, who was suspended for 18 months this week after admitting to three offences of betting on tennis matches.
You can share this story on social media: