LeBron James' earnings set to skyrocket past $200m
Published time: 18 Feb, 2016 23:23
Edited time: 13 Jun, 2018 10:36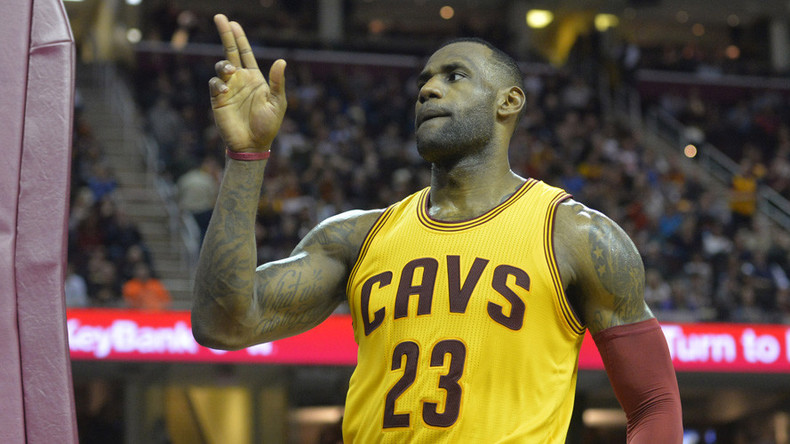 The NBA's new $24 billion TV deal could see stars like LeBron James sign new contracts worth in excess of $200 million.
James re-joined the Cleveland Cavaliers in July 2014 in a two-year, $42.1 million deal, after four seasons with Miami Heat.
The shorter term ensured the 31-year-old could become a free agent this year, when the new TV deal kicks in and sends the salary cap soaring.
When James moved back to Cleveland, the club didn't own his Bird Rights, meaning this annual raises were limited to 4.5% with a maximum contract length of four years. "Bird Rights" refers to a salary cap exception, named after the former NBA legend Larry Bird.
After three years the Cavaliers can regain his Bird Rights, opening the door for James to sign a five-year deal with 7.5% raises each year.
It's believed the salary cap for the 2016/17 season will be $92 million, a rise of over $20 million from this year's $70 million.
If James decides to re-sign in Cleveland, he could pen a four-year deal with 7.5% raises at 35% of the salary cap as he has played in the league for over 10 years and been with the Cavs for two years.
This could leave him with earnings of around $135 million over four years, but if he chooses to wait a further year he could hit the magical $200 million mark.
Rumors of a $114 million salary cap for the 2017/18 season open the door for the possibility of James signing a five-year deal with a base salary of $36.7 million.
With 7.5% raises, his five-year contract would be worth a staggering $211.5 million.
James' portfolio of sponsorship deals with the likes of Nike, Kia, McDonald's and Coca-Cola push his earning capacity even higher, meaning he could soon become one of the top five highest paid athletes in the world.
Boxers Floyd Mayweather ($300m) and Manny Pacquiao ($160m) topped the Forbes list for top earners in sport in 2016, with footballers Cristiano Ronaldo ($79.6m) and Lionel Messi ($73.8m) in third and fourth place.
Tennis star Roger Federer completed the top five with $67m earnings, with James just behind on $64.8m, so his future NBA contracts are likely to see him move further up the table.