Ouch! LeBron James' pass strikes D'Angelo Russell right in the basketballs (VIDEO)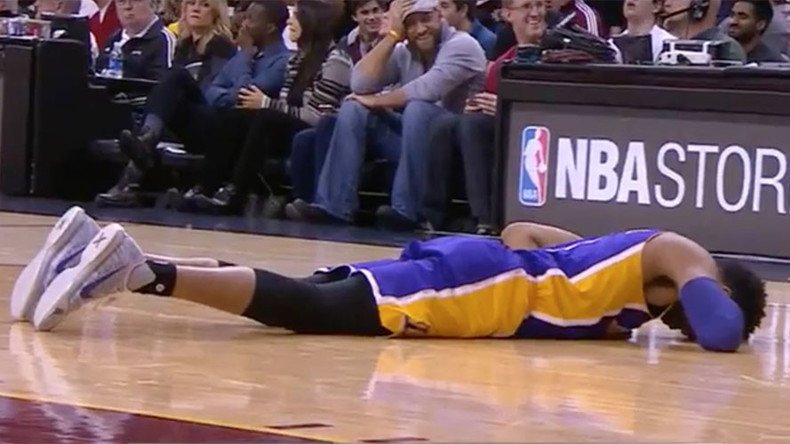 D'Angelo Russell was hit below the belt by LeBron James during the third quarter of Wednesday night's clash between NBA sides the L.A. Lakers and the Cleveland Cavaliers.
The crowd erupted with a united "Ooooh!" (the universal code for "that's gotta hurt") as Russell crouched over in pain before falling to the floor.
We're going to assume LeBron's target was not intentional - either way Russell's going to feel that one for a while.
To make matters worse for Russell and his L.A. team, the Cavaliers won 120 to 111 in what was the legendary Kobe Bryant's farewell visit. Here's looking at you James.
READ MORE: 2016 NBA All-Star Starters: Kobe Bryant leads the pack one last time
You can share this story on social media: