2016 NBA All-Star Starters: Kobe Bryant leads the pack one last time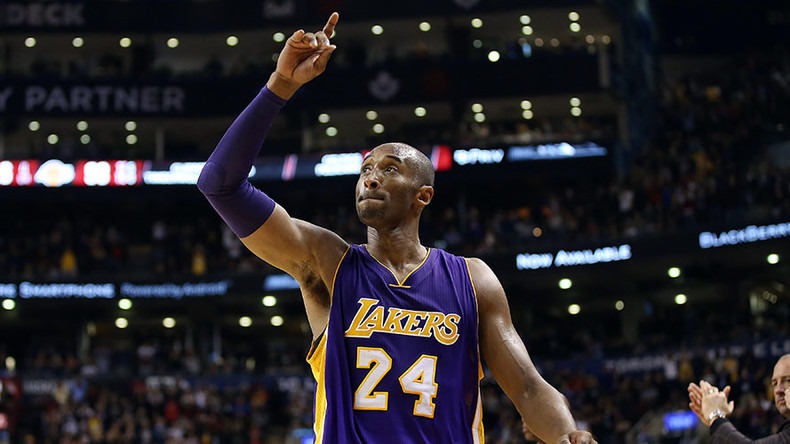 Kobe Bryant's contribution to basketball has been recognized by fans after he received the most votes for a starting berth at next month's prestigious 2016 NBA All-Star Game in Toronto.
The Los Angeles Lakers star polled nearly 1.9 million fan votes, ahead of Golden State Warriors' Stephen Curry by almost 300,000 to secure a place as one of the five Western Conference starters for the league's showpiece exhibition match.
Bryant was the overall leading @NBAAllStar vote-getter for the fourth time in his career (2003, 2011, 2013 and 2016)

— Los Angeles Lakers (@Lakers) January 22, 2016
Bryant will be making his 18th All-Star appearance, placing him one behind fellow Lakers legend and All-Star appearances record holder, Kareem Abdul-Jabbar.
Joining Bryant and Curry on the Western team are Kevin Durant and Russell Westbrook of the Oklahoma City Thunder and Kawhi Leonard of the San Antonio Spurs.
Curry said he was delighted to be chosen: "It's going to be a fun experience for both sides of my family. I lived there [in Toronto] for three years, my wife is from there, she has a lot of family that still is up there that's going to be able to celebrate with us. So I'm going to enjoy it and look forward to it."
LeBron James will make his 12th All-Star Game appearance for the Eastern Conference after receiving just over a million votes.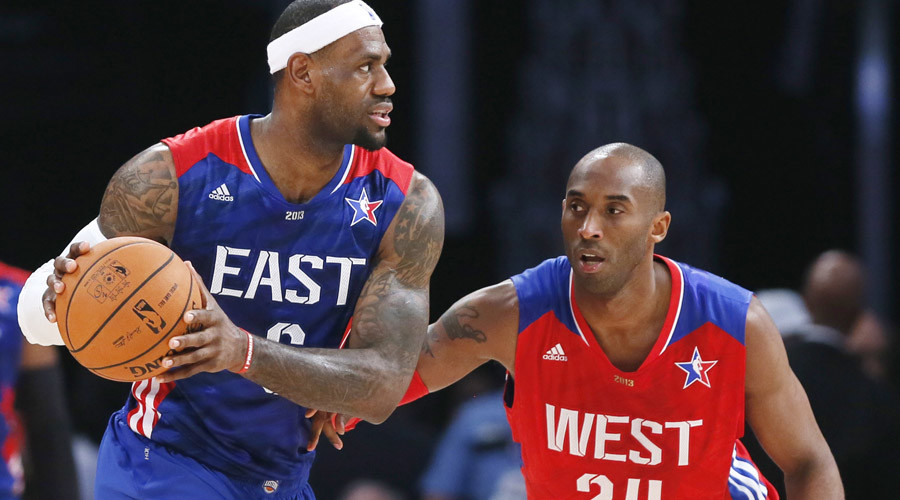 The Cleveland Cavaliers forward will be joined by Carmelo Anthony of the New York Knicks, Miami Heat's Chris Bosh, Kyle Lowry of the Toronto Raptors and Paul George of the Indiana Pacers.
While Bryant is widely regarded as one of the finest players ever to grace the NBA, the 37-year-old has struggled for form this season and his inclusion comes at the expense of some leading names.
Golden State's Draymond Green leads the NBA in triple-doubles this season with eight to help the Warriors to a 39-4 record, while Houston Rockets' James Harden scored 29 in last year's All-Star Game.
With an average of 16.3 PPG in 36 games this season and the Lakers languishing at the foot of the table with a 9-35 record, Bryant's selection is reward for past glories as opposed to performances this year.
With five NBA championships under his belt, numerous individual awards and a name that has spread far beyond the sport of basketball, Bryant has been chosen for the All-Star Game by fans who see it as the perfect vehicle to honor him one more time.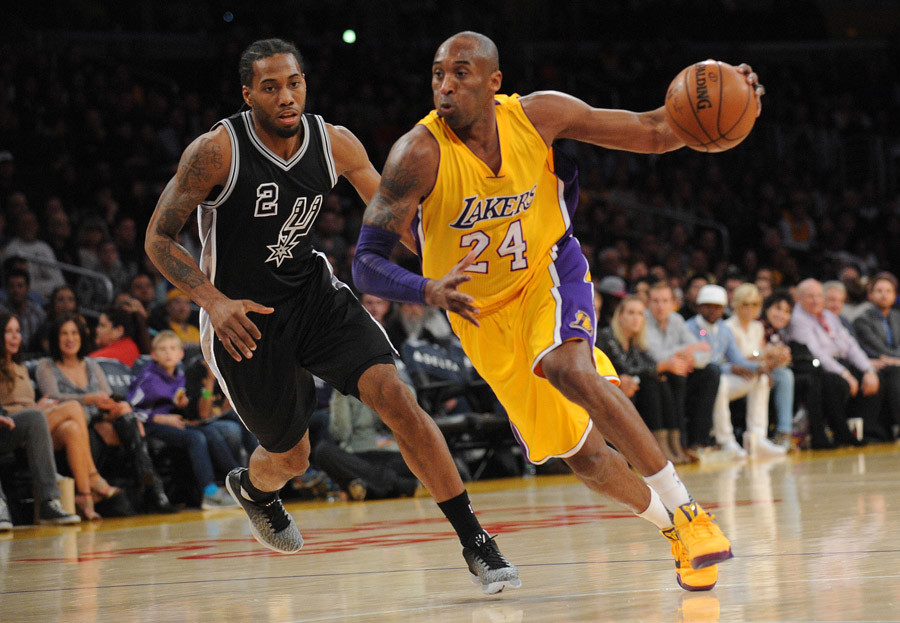 For anyone doubting his right to enjoy one last hurrah, a game 10 years ago against the Toronto Raptors proved Bryant's greatness beyond any reasonable doubt.
Bryant scored 81 points during Los Angeles Lakers' 122-104 victory over the Raptors in 2006, second only to Wilt Chamberlain's 100-point performance for the Philadelphia Warriors in 1962.
The Lakers legend always believed he could push the boundaries in basketball: "It's really a testament to the power of imagination, honestly," Bryant told ESPN.com earlier this month.
"There's a lot of players who come up now who don't think 80 points is possible. You think 50, and if you're really hot - 60. I never had that limit - ever.
"I never, ever thought that way. I always thought 80 was possible. I thought 90 was possible. I thought 100 was possible - always.
"I think that game is a testament to what happens when you put no ceiling to what you're capable of doing."
The 65th NBA All-Star Game takes place at the Air Canada Centre in Toronto on Sunday, February 14.
You can share this story on social media: