Russia gears up for 2016 Ice Hockey World Championship, simplifies visa entry for fans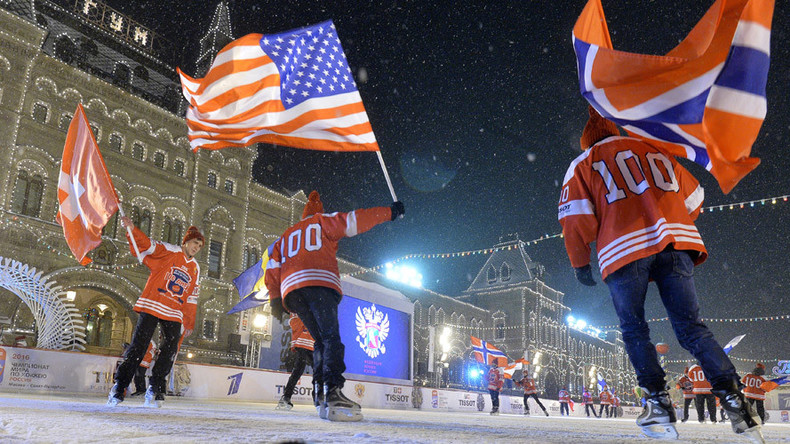 Fans heading to Russia for the 2016 International Ice Hockey Federation (IIHF) World Championship will face a much simpler visa application process.
Sergey Korneyev, deputy head of the Russian Tourism Agency, has confirmed that ice hockey fans will be offered special conditions to gain entry to the country.
"The visa regime will be simplified, the visa issuance procedure will be quicker, but everything will be done in line with international security regulations," he said.
The tournament, scheduled to take place in Moscow and St Petersburg from May 6-22, is already proving popular with almost half of the tickets sold already.
The World Championship has been held in Russia six times, with Moscow the venue in 1957, 1973, 1979, 1986 and 2007, and St Petersburg in 2000.
Russia has won the gold medal 27 times (22 as the Soviet Union), with their most recent victory in 2014, when they defeated Finland 5-2 in the final.
READ MORE: Russia grabs world hockey champs title, crushes Finland 5-2
Reigning champions Canada hold the record for the most ever medals with 25 gold, 12 silver and 9 bronze for a total of 47.
The Canadians and Russia are among the favorites to win this time around, alongside Sweden, Finland, the Czech Republic and the United States.
Russia has a long tradition of success in international ice hockey competitions. In addition to their world championship titles, the country has regularly reached the latter stages of Olympic competitions and continues to produce some of the world's best players.
Netminder Sergei Bobrovsky recorded a 1.13 GAA with a .950 SVS% on the way to gold medals in 2014, while the likes of Andrei Markov and Slava Voynov can always add some quality play to the team's defense.
The Russians boast plenty of depth in their forward ranks, with veterans such as Pavel Datsyuk, Alex Ovechkin and Evgeni Malkin, who are proven performers at the highest level.
Russia's young guns look just as sharp as the vets this season. Artemi Panarin, Vladimir Tarasenko and Evgeni Kuznetsov lead the NHL point scorers list among Russian players.
However, the burning question for the Russian squad is which of them will be able to play in the Championship, as the NHL playoffs will be in full swing at the beginning of April.
You can share this story on social media: