Ovechkin becomes 1st Russian to score 500 goals in NHL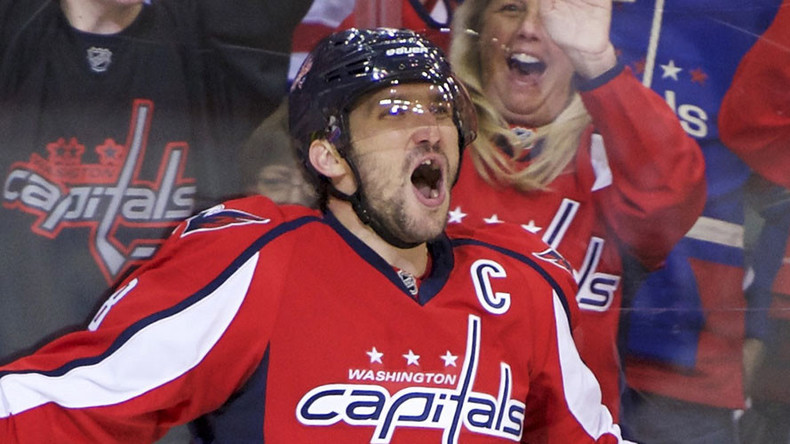 NHL superstar and Washington Capitals forward Alexander Ovechkin reached the 500-goal mark in a home game against Ottawa Senators on Sunday night to become first Russian-born player in NHL history to achieve the feat.
The previous record for the most NHL goals scored by a Russian player was held by Sergei Fedorov (483), a mark overtaken by Ovechkin in November.
After the last away game against the New York Rangers, when Ovechkin scored twice to get to the 499-goal mark, the home crowd in the Verizon Center was expecting nothing less than a record-breaking game from Alex the Great.
And the Capitals captain didn't disappoint, scoring from the left faceoff circle in the middle of the second period.
The last time the NHL saw a player reach 500 goals was back in 2012, when Canadian Jarome Iginla scored against the Minnesota Wild.
Ovechkin has become the sixth European-born NHL player to reach the milestone - he joins Jaromir Jagr, Teemu Selanne, Jari Kurri, Mats Sundin and Peter Bondra.
"It was a special moment for me, my parents and the fans," Ovechkin told the media after the game.
"This is a night to remember for me"
Ovi scored again at the end of the game to seal an impressive 7-1 home victory against the Senators.
Now that he has passed the 500-goal mark, what is the next record on Ovechkin's radar?
It might well be Wayne Gretzky's record of 894 goals - the most scored by an NHL player. Ovechkin is aged 30, which means plenty of playing time left to beat Gretzky's feat.
While the debate will rage on who the best NHL player of all-time is, in the meantime we all can enjoy watching Ovechkin - surely the most exiting NHL player of the current generation.
To celebrate the achievement, here is the list of most the memorable goals of the Great 8.
First NHL goal
Unbelievable goal against Phoenix Coyotes
Dueling hat-tricks with Sidney Crosby
Four goals against Tampa Bay Lightning
Amazing goal against Canadiens
You can share this story on social media: