McGregor angry over UFC 196 poster; 'Rousey has no chance in Holm rematch'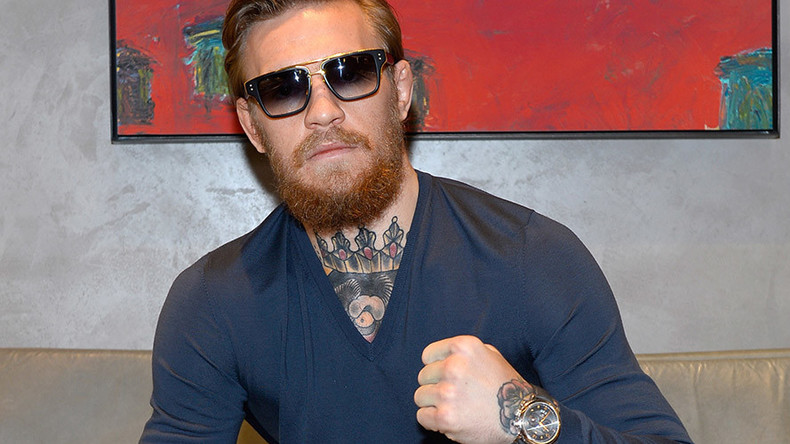 Conor McGregor might be busy preparing for his upcoming fight against Rafael dos Anjos at UFC 196, but that has not stopped him from taking aim at the promotion company's marketing department.
A poster issued for the fight showed just his opponent with his lightweight belt, leaving McGregor none-too-pleased at the omission of his featherweight title.
"Where is my damn belt?" he said. "I look up at that poster and I see myself tucked in the back there."
"I see a guy whose last gate was $1.7 million and he fought on free TV. He's never brought a dime to the company and he's never made a dime, yet here he is sitting on the front of my poster," the Irish martial artist continued. "I think that's a department that needs to be looked at. Somebody's sleeping on the job."
The 27-year-old who sports a signature beard did not hide his disappointment with the UFC's handling of the upcoming bout.
"This is a super fight. Where are all these historic images? These are posters that will be looked back on long after it's all said and done and then you've got to look back on that absolute garbage."
The UFC quickly produced a new poster featuring equal-sized images of the fighters staring at each other with the words 'Champion vs Champion' showing just how much sway he currently holds within the promotion.
While McGregor remains firmly in the spotlight, former women's bantamweight champion Ronda Rousey still finds herself a target for criticism despite taking time away from the sport.
Muhammad Ali's daughter, Laila Ali, questioned Rousey's fighting abilities and claimed she would stand no chance of winning a rematch against Holly Holm.
"People hype fighters up, but at the end of the day, what did Ronda Rousey have? Twelve fights, something like that?" said Ali. "And they're calling her the best fighter ever, and I see that she truly believes that about herself."
"But I saw Ronda Rousey kind of act like she really does believe that she's the best female fighter in the world. I was thinking, wow, she hasn't even faced some of the other girls that are considered the best," Ali added. "I think if she fought her (Holm) again, then the same thing and worse will happen. She was just getting warmed up. You know what I'm saying? She was just getting warmed up. She had nerves, too. This was her big moment."
Rousey was originally penciled in to return for UFC 200 in August. However, those plans are most likely shelved due to Rousey's movie commitments this year. With Holm set to fight against Miesha Tate at UFC 196, Rousey could return in November to face the winner, according to UFC boss Dana White.
"She's very intense. She's a bad-ass. She'll be back. The way I look at this one is Ronda has worked her ass off for us the last three years," White said. "She's been fighting, promoting and building the sport. If anyone deserves the time off, it's her."
You can share this story on social media: