Ovechkin out of NHL All-Star game, replaced by Kuznetsov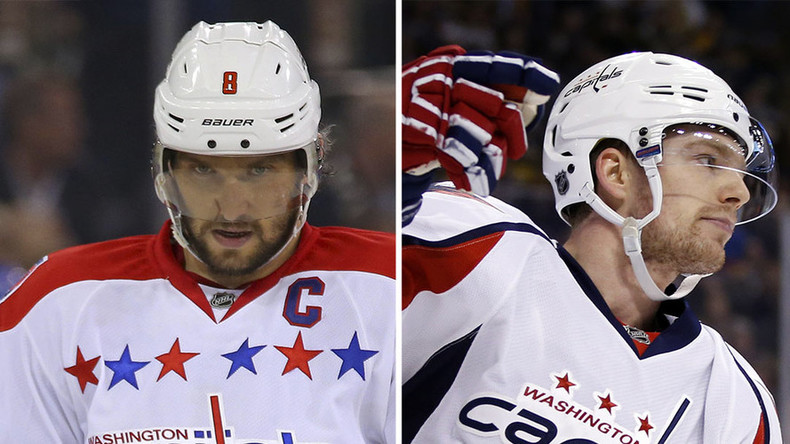 Russian forward Alexander Ovechkin has been ruled out of the 2016 NHL All-Star Game in Nashville on Sunday with a lower-body injury.
The Washington Capitals' star has been troubled with the injury since mid-November, but had continued to play through the pain.
Capitals coach Barry Trotz made the decision to pull Ovechkin out of the game, with the club eyeing a run at their first-ever Stanley Cup title.
"We have to make the right decision. You don't win a Stanley Cup. You don't get two points for the All-Star game ‒ you get prize money," Trotz said. "For us, it's not about the prize money. We have a bigger goal, and if we want to get to where we want to get to, we can't do it without Alex Ovechkin being 100 percent."
Fans selected Ovechkin as the Metropolitan Division captain for the NHL's new 3-on-3 tournament, with the Russian enjoying another prolific year in the NHL. He has scored 28 goals with 14 assists to help the Caps rise to the top of the league standings.
"This was a hard decision, but we talk about it, coaching staff, trainers, and we tried to battle through it, but it's stayed the same," Ovechkin said. "I have to get ready for the rest of the year, get healthy, and I think we have a good chance to have success and I want to be a part of it. I don't want to miss important things."
"I wanted to go there and play in the All-Star Game ‒ it's a huge opportunity and a huge honour, but I was not healthy in probably like a couple months," he added. "Me, the coaching staff, all the trainers decided to now take a break and get ready for the rest of the year."
READ MORE: Ovechkin becomes 1st Russian to score 500 goals in NHL
NHL rules state that Ovechkin must miss the Capitals' game against Florida Panthers on February 2.
Ovi will be replaced with his teammate and fellow Russian Evgeny Kuznetsov.
The 23-year-old leads the Metropolitan Division scoring charts with 15 goals and 34 assists for 49 points.
It's going to be Kuznetsov's first NHL All Star game experience. However, he has played in the KHL All Star games before, as well as being nominated as a first-team All Star in the 2010 IIHF World U18 Championships and the 2011 and 2012 World Junior Championships.
Kuznetsov will join his Capitals teammates Nicklas Backstrom and Braden Holtby on the Metropolitan Division Team, while Trotz will serve as the squad's head coach.
You can share this story on social media: